Driving tests to resume in England this week
Driving tests will resume in England from 22 July, with learners urged to check with their instructors whether they're still ready to try and pass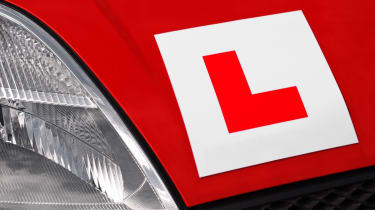 Driving tests will resume in England on 22 July. Learners who were ready for their tests before lockdown was introduced are being advised to speak with their instructors to ensure their skills are still of a good enough standard to sit the test. 
Driving lessons resumed in England on 4 July, allowing learners to brush up on their skills ahead of testing being resumed on a phased basis. Theory tests were resumed on the same day. As with many lockdown measures, Wales, Scotland and Northern Ireland have autonomy in this matter, and will make separate plans.
The DVSA (Driver and Vehicle Standards Agency) has now confirmed that learners who had booked their tests before lockdown and then had them put on hold will be allowed to rebook them from 4 July onwards. Once both they and the backlog of critical workers attempting to get driving licences have been cleared, test bookings will then open for all other learners.
Mark Winn, chief driving examiner at the DVSA, said: "I know many learners are keen to take their driving test, but it is vital they have the right skills and knowledge to help them through a lifetime of safe driving before attempting it.
"Anyone who is rebooking or taking a test should make sure they've had enough practice with a professional driving instructor and are ready. Learners should practice driving on a variety of roads and in different driving conditions so they are well prepared for driving independently."
Sarah Rees, managing director of the AA Driving School, said resuming driving lessons and tests would "open the door for workers who need a safer way to commute and for the many who are forced to find new employment after lockdown".