Hyundai Kona Electric recalled over fire risk
Hyundai Kona Electric recalled in South Korea; investigation currently underway to establish need for recall in UK and Europe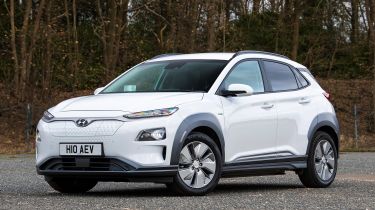 Hyundai has launched a recall for the Kona Electric over a fire risk in its home market of South Korea, with an investigation currently underway to decide whether similar measures are needed in the UK and Europe.
The manufacturer issued a statement saying: "Hyundai Motor Company is conducting a safety recall in South Korea of its Kona Electric. The issue is being fully investigated by the company, including establishing the situation in relation to cars with European or UK specification."
Some 25,564 Kona Electrics have already been recalled in South Korea, according to local news agency Yonhap, with at least 16 cases of the model catching fire in various countries. One Kona Electric reportedly caught fire in an underground car park in the South Korean city of Daegu, while other fires occurred in Canada and Australia last year.
The company which supplies Hyundai with batteries for the Kona Electric - LG Chem - said the source of the fire has not yet been determined, according to Automotive News Europe, with a re-enactment experiment having indicated the batteries were not the cause.
Recalled cars are said to be undergoing software updates, with some being fitted with replacement batteries following inspection. A report by KB Investment & Securities has said the recall could cost Hyundai up to £400 million, depending on how many batteries it replaces.
Check out the best electric cars to buy right now...