Britishvolt gains Government backing for Blyth gigafactory
Prime Minister voices support for project, with additional funding from private industry also being unlocked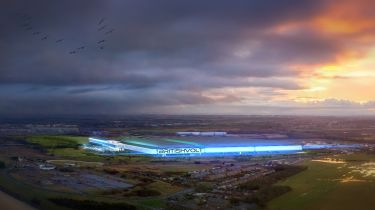 Britishvolt's plans to build the UK's first gigafactory in Blyth in Northumberland have met with fresh Government approval and a reported £100million of additional funding through the Automotive Transformation Fund.
Prime Minister Boris Johnson said the plan for the factory was "a strong testament to the skilled workers of the north-east and the UK's place at the helm of the global green industrial revolution".
The project also gained an additional £1.7billion in private funding, on top of the £2.6billion Britishvolt has already committed.
The gigafactory is to be operational by the end of 2023, with the final phase of construction targeted for completion by 2027. Once this happens, the factory will be producing 300,000 lithium-ion battery packs every year.
The scheme is the largest industrial investment in the north-east since Nissan's arrival in 1984. The new Gigafactory will also provide 3,000 jobs, as well as 5,000 more across the plant's supply chain.
Business secretary Kwai Kwarteng added: "Britishvolt's planned gigafactory will not only enable the UK to fully capture the benefits of a booming electric vehicle market, but will bring thousands of highly skilled, well-paid jobs to the north-east.
"In this global race between countries to secure vital battery production, this Government is proud to make the investment necessary to ensure the UK retains its place as one of the best locations in the world for auto manufacturing."
Are you keen to see the UK's first Gigafactory completed? Let us know in the comments section below…