The ultimate Ferrari toy car collection
Meeting the UK's Ferrari merchandise king
For many Ferrari fanatics, collecting model cars is a substitute for owning the real thing. But Geoff Batterbee is an exception to the rule: he sold a full-size 360 Spider to fund a home extension to house his ever-expanding model Ferrari collection. The result: a shrine to Maranello on a quiet suburban street in Greater London.
There are few clues to Geoff's passion for Ferrari when you arrive at the family home, and he doesn't come across as at all socially awkward, in the way his obsessive collecting might suggest. Now 65, he retired a few years ago as managing director of a security company because he'd grown to hate the city; he has a lovely wife, Janet, who entirely supports and helps out with the collection, and he's easy to chat with thanks to his affable manner and an interest in broader subjects, including music, watches and motorbikes. In fact, he seems perfectly normal.
But on the first floor, fittingly right above the single garage, there's a door marked 'showroom'. Inside you'll find the evidence of a near-lifelong passion for model Ferraris and memorabilia, all neatly compartmentalised. A TV silently cycles through Ferrari's 1960 racing exploits, and there are glass cabinets neatly displaying a dizzying 1,232 models of Ferrari race and road cars from all eras, and of all values, from 50p car-boot finds with Barbies driving (Ferrari sanctioned about five Barbies, Geoff recalls; he got one for Christmas last year) to a model 250 GTO by Revell, worth £500 or so. There are also 20 watches, 50 hats, 450 books, plus teddy bears, coats, shirts, shoes and more. It's this eclecticism and sense of humour in what's displayed that really gives Geoff's collection its depth and character.
Most of the models are 1:18 or 1:43 scale, but truth be told, Geoff's vast selection of cars come in many sizes, and all from a variety of model manufacturers in the era before Ferrari got so hot on licensing. 
The collection is organised largely by colour, but themes also emerge: the left side of one cabinet traces Michael Schumacher's career, from karting, via Benetton, and onwards to Ferrari dominance; one section is devoted purely to race-car transporters; two cases mounted on the wall display their finds like automotive butterfly collections, one with '50s and '60s sports cars, another historic Formula One cars. And in the don't-take-yourself-too-seriously category, branded golf balls and tees, a bag of sweets, and watches and keyrings, too. This is the story of Ferrari in miniature, and there's so much merchandise and so many models it's hard to know where to begin. 
Even Geoff isn't entirely sure where the story starts, but he picks a 1961 'Sharknose' F1 car off the shelf. "I think this," he says, "was one of my very first Ferrari models."
Born in Rhyl, North Wales, in 1954, he began collecting at "seven or eight", although with no influences from friends or family to spark the interest; something somewhere just struck a chord. Clearly he started slowly, because by the time he joined the RAF on the cusp of turning 16, the collection comprised no more than 12 models.
Partnership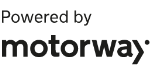 Need to sell your car?
Find your best offer from over 5,000+ dealers. It's that easy.
But with a switch to London to manage the HMV record store on Oxford Street in his mid-20s, the collection really began to expand. Perhaps all that neatly categorised vinyl triggered a dormant mental filing system. "I used to walk past a model shop in Charing Cross that's since closed," recalls Geoff. "The owner raced a Mustang, and they sold the smaller models. I'd go in all the time and buy stuff."
He began collecting mainly model Dino and Daytona road cars of the era, and he points to the wheels of some of these cars, noting the lack of detail that often betrays earlier diecast cars. The collection grew and grew through the 1990s and early 2000s, when Geoff cast a wider net with caps, flags, helmets and other merchandise.
But he'd always wanted a real Ferrari and, in 2003, just before he turned 50, Geoff fulfilled a life-long dream and bought a Testarossa, finding a complementary model from high-end Italian model manufacturer Pocher on eBay not long after. "I arrived to collect it in the Testarossa. The seller cried!" remembers Geoff. Perhaps the seller regretted not putting a higher reserve on the listing.
When a friend rolled that Testarossa with a rather displeased Geoff alongside, he replaced it with a 360 Spider. And still the collection continued to grow, split between his attic and a display downstairs. It was at this point that Geoff agreed with Janet to sell the 360 to help fund a £200k house extension.
The extension provided an airy open-plan kitchen and more space for the couple generally, but part of the deal was Geoff's sanctuary, a room that runs the length of the family home. "The architect knew about the collection and planned it around the glass cabinets so everything would fit," recalls Geoff. "I come in here every night, often listening to jazz guitar records and just looking at the cars." Every other week he "locks himself in" and dusts the place.
We pick models off the shelves: the 1:18 Hot Wheels models of Schumacher-era F1 cars; a first-edition Kyosho 1:12 scale F40; a 1:43 metal model of a 275 GTB with a clock in the rear window and no visible maker's mark. There's also a 1:12 plastic model of a 275 GTB assembled from a kit (Geoff has since learnt that he doesn't have the patience), and a beautiful Pininfarina P5 concept.
More recently, the majority of Geoff's purchases are from toy fairs at Sandown and Kempton, with each location hosting three or four events annually. Geoff buys whenever he can, he says: "I'm buying as many as ever these days, and I'll often buy 10 at a time for around £20 each, just not the more expensive ones any more."
That's only partly true, as he pulls out a more recent acquisition, a Ferrari 350 P4 Can-Am car, number 053 of 100. The £130 model is gorgeously detailed with its ribbed seats and Sabelt harnesses; it even has period-correct masking tape around the headlamp covers.
Inevitably Geoff has doubles in his collection, although fewer these days after selling some. "If I look at 10 cars for sale I almost definitely know if I already have eight of them, but the other two I might not be sure. That's why I started to catalogue them with Janet," he says. The catalogue is regularly updated, then printed up and taken to shows.
We leaf through the A-Z index, surprised at just how many makers of models there are, and how many are unfamiliar. 'A' alone has entries for Agritec, Andre M Ruf, Anson, Art Model, Atlas, Atta Eo and Auto Pilen; there are nine for 'B', eight for 'P', even Xin Qiang and XQ Toys for 'X'.
Geoff would love to own the Amalgam models that can cost up to £10,000, but in his collection he says he's most impressed by the models from BBR, with their stunning detail and relatively affordable pricing: around £250 for a 1:43 scale car; £400 for a 1:18. He retrieves a 1:18-scale model of a 458 GT2 racer from a cabinet, number two of only 40 copies, and the astonishing intricacy of detail that extends to realistically flimsy Lexan glass, NACA ducts and brake calipers is clear to see. Geoff then compares it with a £50 example of a 458 race car from Bburago. "It's still very nice, but the wheels aren't as detailed, neither is the fuel filler, and the glass isn't as realistic."
Some finds are from more surprising outlets: his Ferrari powerboat was bought for £60 at high street shop TK Maxx, yet appears of impressive quality; so too Ferrari-branded luggage, which rolls on tiny replica alloy wheels.
Common to most collectors, it's the thrill of the chase for Geoff, who finds himself most intrigued by the smaller models from obscure makers, especially handmade ones with their weightier heft. "I don't have a limitless budget, so I wouldn't buy a model of the new F1 car, which I can just get, easy. But the tinier ones, there's a big thrill to finding those," he says, picking up a 312B F1 car from 1970 and reading the bottom. "Minialuxe, made in France... never heard of them!"
Neither is he particularly concerned about the value of his collection. "People say I should keep the boxes, they'll be worth more; but the boxes take up so much more room and I'll never sell this collection, unless I get offered absolutely stupid money."
If the collection seems comprehensive, Geoff begs to differ. "There are literally hundreds of Ferrari models I could buy every time I go to a toy fair, I could easily quadruple this collection," he estimates. "If I go on eBay or Gumtree and search 'diecast Ferrari model' and 'highest price', I guarantee I wouldn't own the first 20 pages of results. It can be country-specific, too – in Germany I've seen some Bburagos that I've never seen over here."
Asked which car he'd keep if he could have just one, Geoff says he doesn't have a favourite, and then pauses before pulling out a Redline model of the 575 GTC from the 2005 FIA GT championship. "It's not the most expensive – it's about £200 – but I like the colour scheme, it's heavy, the quality's good… this would definitely be up there."
But while the collection will keep growing, it's a 1:1 model that he and Janet have set their hearts on next. "We're hoping to buy another Ferrari soon," explains Geoff. "I'm on Auto Trader all the time looking at a 360, 430, 458 or a 488." With that, he pulls back a large yellow Ferrari floor mat to reveal a glass floor beneath, a finishing touch suggested by Janet.
Perhaps as early as next year, he hopes, he'll be able to look both at his collection, and a real Ferrari parked in the garage below. Tell you what, though – Geoff's model display is already looking a little tight in that room. Perhaps they should build a double garage and knock through upstairs?
Read about Michael Schumacher's unforgettable four-stop French GP in our motorsport moments section...