Wiesmann: history and future plans of "Germany's Aston Martin"
We speak to the CEO of the independent sports car maker about its exciting future
Germany has many hotbeds of automotive manufacturing, but Dülmen isn't traditionally one of them. Hidden away on the outskirts of the town not far from the German/Dutch border lies an extraordinary factory with more than a hint of British inspiration in what it produces.
Wiesmann is a unique thing: an independent German sports car maker, but one whose inspiration comes from British roadsters. It was founded back in 1988 to mix the best of British style with fine German engineering – what sounds like the perfect combination. But as with many independent sports car makers, it's had its fair share of ups, downs and financial tribulations.
Siblings Martin and Friedhelm Wiesmann founded the company, but are no longer at the helm; the company was rescued in 2016 by Roheen and Sahir Berry, who have a vision to revive the brand and propel it into the electric era with a new model, codenamed Project Thunderball.
Roheen is now CEO of Wiesmann and invited Auto Express to visit the company's unique headquarters in Germany, and to drive an early, pre-production version of the new electric car.
The Wiesmann factory is as unusual as the cars themselves. It's called the Gecko, because the shape of the building mimics the gecko on the Wiesmann badge, complete with a structural 'tail' that can be seen from afar.
All the design, engineering and production work is carried out at the factory, which also welcomes potential customers to the sales area that overlooks the factory floor. Old customers are welcome back, too, and as Berry walks us around the factory, we pass old Wiesmann race cars that have taken part in the famous N24 event, plus one remarkably fresh-looking model belonging to a Swiss doctor who uses it as his daily driver, racking up the best part of a quarter of a million kilometres in the process.
Before Project Thunderball sees the light of day (which is expected to be some time in 2024), Wiesmann focused on roadsters and coupés very much akin to Britain's TVRs – low slung with stunning looks and something rather beefy under the bonnet; in the case of Wiesmann's MF3, 4 and 5 models, that meant BMW V8 and V10 engines.
Berry was born in England and is of Indian origin, but was brought up in Africa, where he learnt to drive on an old Land Rover Defender. He was educated at Harvard before moving into IT with a high-security company. So what was it that brought him to Wiesmann?
"My brother actually bought one," Berry tells us. "He brought it back to the UK and we loved it. Then he came out [to Germany] to visit and he just called me saying, 'You've got to see this place'."
Berry fought with nearly 200 other companies bidding for Wiesmann, including some of the car world's major manufacturers, but came out on top.
"This is Germany's Aston Martin," he says. "In Germany it's a very famous brand and I want to do it justice. People didn't get it in the UK, they didn't get it anywhere else in the world, and nobody knew how well Wiesmanns were built and how fun they are to drive – they're no kit cars, they're proper driving machines."
Partnership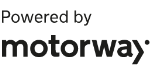 Need to sell your car?
Find your best offer from over 5,000+ dealers. It's that easy.
That was clearly apparent in a quick drive in an MF4-S roadster and MF5 coupé – both cars have grunt and grip aplenty, they're superbly built, with a bespoke, handmade feel, they make the right noise and feel suitably savage.
Now, with Thunderball, Wiesmann is working with established electric car consultancy Roding, which in the past has helped produce everything from a Mars Rover to an Olympic bobsleigh. Thunderball is expected to be built at the Gecko, with up to 500 cars a year on a single shift, so there's faith in its potential.
"There is no other opportunity like this," says Berry, "With its own unique style, its brand placement in Germany, its own factory. This is one opportunity where we get to build a car literally at the start of the electric world.
"We've got a damned good product doing it better than anything else in the sports car world at our price point and with what we're offering. Wiesmann's global sales are showing that."
The firm has just revealed that the first year's production of Thunderball – expected to be around 200 cars – is already sold out, giving the team the confidence (and the funds) to push on with development of the car.
Berry uses the word 'family' a lot: "The whole place has become one big family. If you ask any of the engineers or designers here in Germany, people go the extra mile – we must be doing something right."
Berry is certainly confident with his plan, but what's he aiming for? Aston Martin or another company?
"Germany is the gold standard of car making and we're the only independent car maker in Germany. I'm going to concentrate on building this brand, building the kind of community that I want around this brand in lifestyle products and making cars become special again. We are completely unique and bespoke, and we'll keep it small.
"We will never become Aston Martin, we will become something much more exclusive and direct with our customers. I want just enough for us to be seen, but not enough that you'll get bored of us."
What does that mean for Wiesmann's future product line-up? Berry is clear that he'll be driven by what his customers ask for. "If our customers want us to do something else, an SUV or something – we've done a few renderings that look very cool – we will do that."
Berry promised that a Wiesmann SUV would be a proper SUV rather than just a slightly raised fast four-door like the Ferrari Purosangue. "We spoke about how I learnt to drive in a Land Rover Defender," he said. "If we can mix that with what we've done here, then we could have a pretty cool conversation.
"Then if we can do some other engineering and people hold us in such high regard, we'll definitely move into that space, too."
Berry also hinted at a limited run of future models for special customers, while some dealers in the United States and Middle East are also keen to buy Wiesmanns in decent numbers.
Then there are the existing customers, who Berry is keen to keep on-side by offering upgrades to the couple of thousand Wiesmanns already on the road. The unique style of Wiesmann is something Berry is keen to continue working on, too, in partnership with Andreas Kurbos from studiokurbos.
"Andreas gets it," said Berry. "He understands luxury and designs for quite a few other companies. With Project Thunderball, we designed it very much with the US in mind, and where you see aluminium, it will be pure aluminium – there will be no plastic."
Berry is clear on one thing, although his cars clearly draw inspiration from famous British sports cars of the past: "Please don't use the word retro! This car [Project Thunderball] is like a movie star of the old times that would work today. That's what Wiesmann's trying to achieve with how it looks and how it behaves – this is not a fad."
Countless numbers of independent car companies have been and gone over the years, and this firm has come close to disappearing in the past. But with Berry and his team at the helm, and a promising new all-electric model heading rapidly towards production, Wiesmann could become a name with which we all become increasingly familiar in years to come.
Click here for our list of the best sports cars on sale...