Top 10 most expensive cars ever sold at auction
What is the most expensive car ever sold at auction? We list the most valuable cars ever to go under the hammer
​The classic car market is one of the best places for the world's rich and famous to invest their large sums of cash, and these rare and highly desirable machines are some of the most sought-after investment pieces in the world. As a result, rare classic cars dominate the top ten most expensive cars ever sold at auction. 
All of these cars have sold at auction since 2013, showing just how popular the market for these highly desirable and expensive cars has become. The title for the world's most expensive car changes frequently, and the number one spot is currently occupied by a car sold as recently as 2022. 
While some cars are rumoured to have sold for even higher prices privately, there's no way to verify these sales, so rumours and sales outside of official auctions don't feature in our rundown. For example, A Ferrari 250 GTO was believed to have been sold for £52million ($70million) to an American businessman at one stage, but the sale can't be confirmed through an auctioneer, so it doesn't appear on our list.
The sums involved in these deals are staggering, and while a classic Ferrari may be a wise investment, you'll undoubtedly get better value for money and more peace of mind being behind the wheel of a supercar or a hypercar, which cost a fraction of the price. With that being said, here are the top ten most expensive cars ever sold at auction, listed in reverse order.
10. 1956 Aston Martin DBR1
Auction: RM Sotheby's Auctions, Monterey Sale, 2017
Price: $22,550,000
The 1956 Aston Martin DBR1/1 sold for a mind-blowing $22.5 at Monterey Car Week in 2017, and it's still the most expensive British car ever sold at auction. It was the first in a run of five DBR1s and enjoyed notable racing success in the 1959 Nurburgring 1000 in the hands of Sir Stirling Moss.
9. 1964 Ferrari 275 GTB/C Speciale by Scaglietti
Auction: RM Sotheby's Auctions, Monterey Sale, 2014
Price: $26,400,000
This £15.7m Ferrari is even rarer than the fabled 250 GTO. It's one of only three Ferrari 275 GTB/C Speciale models built by the Maranello marque in late 1964 and early 1965 to homologate its new 275 GTB race car. The Ferrari 275 GTB was designed and built to challenge the Ford GT40 and Shelby Cobra Daytona at Le Mans in 1965. It was the first Ferrari to feature independent rear suspension and represented the evolution of the successful 250 series cars, which included the iconic 250 GTO.
With aluminium bodywork, a lighter chassis and a tuned V12 engine (with an extra 70bhp) mounted lower in the car to bring the centre of gravity closer to the track, the 275 GTB/C Speciale was significantly lighter and faster than a standard 275 GTB road car. This particular 275 GTB/C Speciale never saw competitive action on the track, but one of the other cars took third place overall at Le Mans in 1965.
8. 1967 Ferrari 275 GTB/4*S NART Spider
Auction: RM Sotheby's Auctions, Monterey Sale, 2013
Price: $27,500,000
The fully-restored Ferrari 275 GTB/4*S NART Spider is one of only 10 ever built. It sold for £16million in 2013, aided by a detailed history which included an appearance with Steve McQueen in the film The Thomas Crown Affair.
Partnership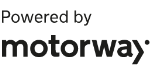 Need to sell your car?
Find your best offer from over 5,000+ dealers. It's that easy.
The NART spiders were the brainchild of car importer Luigi Chinetti who recognised the desire for open-topped sports cars in the American market. He requested a series of convertible 275 GTBs from Enzo Ferrari that carried the familiar NART (North American Racing Team) badge on the rear.
7. 1956 Ferrari 290 MM
Auction: RM Sotheby's Auctions, New York City, 2015
Price: $28,050,000 
This ex-works Ferrari 290 MM sold in New York City, setting records for the most expensive car sold in 2015, the most expensive car sold in New York City, and the most expensive car RM Sotheby's had ever sold at the time. It was built for Juan Manuel Fangio to race in the 1956 Mille Miglia and went on to a distinguished career afterwards.
It's one of only four of its kind and was raced by the likes of Alfonso de Portago and Wolfgang von Trips.
6. 1954 Mercedes-Benz W196
Auction: Bonhams, Goodwood Festival of Speed, 2013
Price: $29,600,000
This Mercedes-Benz W196 Grand Prix car was driven by five-time Formula One world champion Juan Manuel Fangio, a provenance which helped it to a £17.7million sale price at the Goodwood Festival of Speed in 2013. The car was sold in 'authentic' condition with visible blemishes and a thin layer of grime as if it had just rolled off the track. You pay all that money and they don't even run it through a car wash for you.
5. 1967 Ferrari 412P Berlinetta
Auction: Bonhams, the Quail, 2023
Price: $30,255,000
The Ferrari 412P is certainly one of the prettier racing cars to ever hit the track, but it's more than just looks that saw a bidder hand over more than $30,000,000 to become the latest owner of '0854'.
0854 refers to the chassis and engine number of this particular 412P, and this car boasts a number of qualities that are appealing to big-spending collectors. Its strong racing heritage saw it compete at Le Mans, Spa and Brands Hatch in 1967. A year later it then went on to secure wins at the Nuremberg 200 Kilometres, the Solituderennen, and the Swedish Grand Prix.
After such a rigorous racing career, 0854 passed down through a number of wealthy collectors, and it eventually underwent a painstaking nine-year restoration. Perhaps best of all, though, is that this V12-powered vintage racer is fully road-legal – if the new owner is brave enough.
4. 1957 Ferrari 335 Sport Scaglietti
Auction: Artcurial, Paris, 2016
Price: $35,700,000 
The impossibly curvy Ferrari 335 Sport Scaglietti pictured here has a racing history as long as your arm – and that's responsible for its place on this list. The car has competed in everything from the Sebring 12 Hours to the Mille Miglia and even Le Mans. Due to Euro/Dollar exchange rates, its exact position on this list is somewhat contentious – but it's a worthy contender nonetheless.
3. 1962 Ferrari 250 GTO
Auction: Bonhams, The Quail, 2014
Price: $38,115,000
This 1962 Ferrari 250 GTO Berlinetta became the most expensive car ever sold at auction in 2014, a record it held for four years. It was built to contest the 1963 FIA World GT Championships, which it went on to win.
Ferrari built just 39 250 GTOs, and this particular 62-63 example is not only one of the best surviving examples but also has a genuine racing pedigree.
2. 1962 Ferrari 250 GTO
Auction: RM Sotheby's, Monterey, 2018
Price: $48,405,000
The second Ferrari 250 GTO to appear on this list was sold at RM Sotheby's in Monterey in 2018.
This particular 250 GTO – chassis number 3413 GT – was owned for two decades by Ferrari enthusiast and vintage racer Dr Gregory Whitten before its 2018 sale. It was driven to the auction block by five-time Le Mans winner Derek Bell – and the auctioneer opened bidding at a staggering $35million. Three bidders competed for the car over the course of ten minutes, with the final sum reaching $48,405,000.
1. 1955 Mercedes-Benz 300 SLR Uhlenhaut Coupe
Auction: RM Sotheby's, Stuttgart, 2022
Price: $142,000,000 (estimated)
One of two 300 SLR Uhlenhaut Coupes, this car was sold at an exclusive, invite-only auction at the Mercedes-Benz Museum in Stuttgart, Germany, for an incredible £114million. 
Incredibly, the starting bid for this German racer was higher than the second-place Ferrari 250 GTO's winning bid. Bought by a private seller, the 300 SLR Uhlenhaut Coupe was named after its creator and chief engineer, Rudolf Uhlenhaut, who drove the car to European events. It was owned by Mercedes from new, covering only 3,756 miles in seven decades. 
While neither 300 SLR Uhlenhaut Coupe was raced, they did feature an upgraded 302bhp 3.0-litre straight-eight taken from the iconic two-time Grand Prix World Championship-winning W196 R, driven by Juan Manuel Fangio.
More of the world's most expensive cars sold at auction
Ferrari 290 MM - 2018, $22,005,000
Duesenberg SSJs - 2018, $22,000,000
Jaguar D-Type - 2016, $21,780,000
Aston Martin DP215 - 2018, $21,455,000
McLaren F1 - 2021, $20,465,000
McLaren F1 LM - 2019, $19,805,000
Alfa Romeo 8C Lungo Spider - 2016, $19,800,000
Alfa Romeo 8C 2900 B Touring Berlinetta - 2019, $19,000,000
Ferrari 250 GT SWB California Spider - 2015, $18,500,000
Ferrari 375-Plus Spider Competizione - 2014, $18,400,177
Need a fast, accurate, free valuation on a car? Try our valuation tool...