Fiat-Chrysler faces £5bn UK lawsuit over defeat devices
Around half a million FCA-engined vehicles in England and Wales could be affected by diesel emissions scandal, says law firm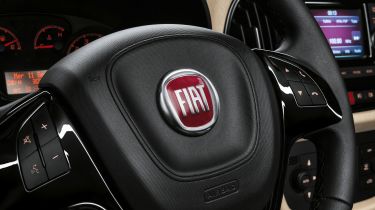 Fiat-Chrysler Automobiles (FCA) is facing a £5 billion class action lawsuit over the alleged use of defeat devices in some of its diesel engines to breach UK and EU emissions rules.
Approximately half a million Fiat, Alfa Romeo, Jeep, Iveco and Suzuki diesel vehicles manufactured from 2008 onwards and sold in England in Wales could be affected, according to PGMBM - a partnership of British, Brazilian and American lawyers representing alleged "victims of wrongdoing by big corporations".
Owners of affected vehicles could be due around £10,000 each in compensation, depending on the result of the High Court lawsuit PGMBM has launched against FCA, to which prospective claimants can now sign up on a no win, no fee basis.
Four of the five affected brands are part of FCA. Although the fifth - Suzuki - is not, some of its S-Cross, SX4 and Vitara models have been fitted with FCA-developed diesel engines. A full list of the models and engines PGMBM says could be affected can be found below:
Affected vehicles

Make/model
1.3-litre
1.6-litre
2.0-litre
3.0-litre
3.0-litre (V6)
Fiat
500
500L
500X
Ducato
-
500C
500X
Bravo
500L
Bravo
Doblo
500X
Doblo
Ducato
Doblo
Grande
Scudo
Fiorino
Punto
Talento
Panda
Punto Evo
 
Punto
Scudo
 
Punto Evo
Talento
 
Grande Punto
Tipo
 
Qubo
 
 
Tipo
 
 
Alfa Romeo
MiTo
Guilietta
159
-
-
MiTo
Brera
 
Guilietta
 
Spider
Jeep
-
Compass
Cherokee
-
Grand-Cherokee
Renegade
Compass
Commander
 
Renegade
 
Suzuki
-
SX4
-
-
-
Vitara
S-Cross
Iveco
All models
 
 
 
 
The lawsuit follows Environmental Action Germany claiming in 2016 that it performed tests on a diesel Fiat 500X which showed that the car breached Euro 6 emissions limits by between 11 and 22 times. A report by the European Federation for Transport and Environment in September 2016 ranked Fiat's Euro 6 diesel engines as the worst in Europe for NOx emissions.
FCA agreed to an $800 million (around £614.28 million) settlement in 2019 following claims from the US Justice Department and the state of California relating to the use of illegal software that produced false results on diesel emissions tests.
July 2020 saw authorities from Germany, Italy and Switzerland raid the offices of FCA and American-Italian truck maker CNH Industrial, seeking evidence relating to the alleged use of defeat devices. Both FCA and CNH Industrial are controlled by the Amsterdam-based holdings company Exor, which is run by the Italian Agnelli family.
Tom Goodhead, managing partner of PGMBM, said: "Fiat Chrysler Automobiles have misled drivers about the true diesel emissions that many of their vehicles produce. This is yet another instance of a huge automotive firm conning consumers - with a significant impact on the environment and our collective wellbeing.
"FCA must be held to account for these practices, and this case will give consumers the opportunity to pursue some justice and be compensated for being misled by a company that they may have trusted.
"Legally, consumers could be entitled to anything up to the full cost of the affected vehicles. But based on similar legal actions around the world, we believe that £10,000 per claimant should be expected."
An FCA spokesperson told Auto Express: "FCA believes this claim to be totally without merit and we will vigorously defend ourselves against it."
Suzuki Motor Corporation issued a statement saying: "Suzuki notes the recent press reports regarding litigation apparently being filed against Fiat Chrysler Automobiles (FCA) in the UK, which may relate to certain diesel vehicles previously sold in the UK by FCA, as well as by Suzuki. Suzuki is not aware of the details of the litigation and is unable to respond."
Partnership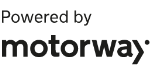 Need to sell your car?
Find your best offer from over 5,000+ dealers. It's that easy.
Do you own one of the affected models? Let us know below...