New Fiat Panda set for 2024 reveal: latest details
Fiat will launch a new series of cars with the unveiling of a new electric Fiat Panda in the summer of 2024. Here's what we know so far…
Fiat will unveil the first of a new family of affordable cars on July 11 2024 - its 125th anniversary - and it is set to take cues from the Fiat Panda, which began production in 1980 and which has become an icon of utilitarian motoring thanks to its boxy style and simple engineering.
Described by company CEO Olivier Francois as "like Dacia but full of intangibles that will delight you" the new family of cars will exist under the tag line of being "inclusive, ingenious and Italian."
That raises the prospect of a family of vehicles, potentially in the vein of the Panda, Punto, Tipo and Uno - although the company boss coyly refused to give any specific details of what types of cars would be launched, beyond confirming they would be between 3.6 and 4.5 long, excluding the quadricycle-based Topolino.
"We can absolutely crack the code of small, affordable, fun cars," said Francois. "We are focused on making something simple, cool, joyful, you know, a little bit special. We have this DNA, and maybe we can take some design cues from the Panda and the 1980s and bring that back to life."
Francois reasoned that Fiat's history puts it in a unique position, even over budget market leader Dacia, to launch cars at the affordable end of the market: "In our DNA is an acceptance that less is more; a simple car made by the Italians is not a punishment but a joy; a simple car made by anyone else is a punishment. Even in Romania [where Dacia's are made], where it is well done, it is not gratifying at all," he said.
Raising prospects that the line-up of affordable Fiats would include a Panda-inspired vehicle, Francois confirmed that the company was open to having more than one B-segment car in its line-up, alongside the Fiat 600e that will go on sale later this year. Describing the 600e as a "something between a hatchback and SUV", he namechecked the Panda when talking about having another car in that space in the market.
"Everyone was convinced that the segment would disappear, but from what I see it is not so much disappearing - we have more requests for Panda than ever," he said. "I think that you will have probably that car; we have the capacity to make another B-segment car in a more democratic, essential way.
"What we create has to follow European tastes 100%, but we need it to be a player in Middle East and Africa and markets like that. This is a reason why I said that there may be space for something as well as the 600, which is very European in its targets."
Asked further about it would be inspired by the Fiat Centoventi concept, which was said to preview a new Panda when it was shown at the Geneva motor show in 2019, Francois elaborated: "Fiat has two sides. One side is a little more vintage and emotional, and today with the Topolino, 500 and 600 we have shown that side.
Partnership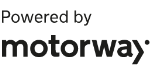 Need to sell your car?
Find your best offer from over 5,000+ dealers. It's that easy.
"The other side we are going to see next year. It may be that we do that through exploration of some of the ideas of Centoventi. It may not look exactly like that but there may be aspects that you are going to recognise. The Centoventi was our laboratory to show some of the other side of Fiat that I have been alluding to."
He did, however, rule out some of the concept's more extravagant flourishes, such as a swappable battery, making production at present. "What we present next year will have may ideas from that concept, but battery swapping will not be one. Maybe on the next generation, but in our talks with suppliers it is an idea that went nowhere," he said. However, it is expected that both hybrid and electric versions of the cars will be offered, the former powertrains key to keeping costs down.
Francois also underlined that any affordable cars from Fiat would have to be a global sellers in order to achieve the desired profit margins for the brand, suggesting that it could potentially be based on Stellantis's 'Smart Platform' – a cost-focused evolution of the existing CMP and e-CMP architectures that has only been used so far in India and South America but which is set to underpin the upcoming Citroen e-C3. The e-C3 is targeting an entry price of £21,000, substantially undercutting rivals.
Asked about pricing, Francois said: "It will be a challenge, but we are working on that. Today, the cost of electrification of the 500e is our main challenge; we need to remain flexible and open to what is essential."
Consequently, he also conceded that buyers may have to forgo some safety kit in order for the cars to be priced competitively. Dacia has taken the same approach, meeting all safety regulations but forgoing some of the technology that is required to get higher star ratings in increasingly strident and crash-avoidance technology-focused NCAP tests. Despite this, Dacia has enjoyed huge sales success across Europe.
"The challenge is not technical - we can add all the equipment to get the stars - but the question is whether customers want to pay for it," said Francois. "In most cases we will probably put the equipment on our cars, but when you are dreaming of making a car like the Panda in the 1980s you have to decide what you want; is it really a sacrifice if it doesn't have an autonomous driving mode? Are these features that a customer can objectively live without? I think so. Am I ready to sacrifice these features. Yes. We will meet all regulations, but if it is horribly expensive we will not always do more than is necessary."
New Fiat Panda interior design
We've previously had some insight into how the new Fiat Panda could shape-up on the inside, courtesy of an interior design concept revealed by the Italian brand. As part of the Italian company's centenary celebration for its famous Lingotto factory, a video hinted at some details of cars that Fiat said will enter the market from 2024. The rounded dash and centre console of the cabin design mimic the roof of the Lingotto, which doubled up as a testing facility for Fiat models.
Elsewhere, there are speakers integrated into the headrests and even the steering wheel has taken on the oval look of the test track. An image of the car's exterior reveals a bluff front end with a wraparound lightbar made up of dozens of LEDs. 
We're not certain which elements of these concept images will make it to production, although it's clear that Fiat wants to retain much of the cheerful styling its family cars have become known for. 
In terms of exterior design, we should see a limited range of colours but personalisation through optional wraps, and chunky plastic rubbing strips to protect against urban scrapes, are likely to be retained. Our exclusive image shows how the themes could be translated into production.
Click here for our list of top 10 superminis to buy...