A date for your diary! New Citroen e-C3 cut-price EV to be unveiled on 17 October
Citroen plans to tackle the new Chinese players in the European car market with its new e-C3 electric supermini priced under £22,000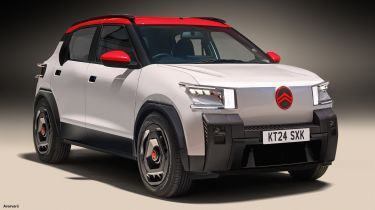 The Citroen C3 is about to be reinvented as one of the UK's cheapest electric cars, as the brand has confirmed the new e-C3 will be unveiled on 17 October at noon.
Along with the announcement, and an instruction to "forget everything you know about electric cars", Citroen shared a rapid-fire teaser video that provides the briefest of glimpses of the electric supermini. However, it was enough for us to see a bold head- and tail-light design that's reminiscent of those on the Citroen Oli concept.
We'll see plenty more of the e-C3 very soon, but we've already learned that it's due to land at the start of 2024. It will also adopt a more cost-focused platform than many of its Stellantis Group stablemates and benefit from a 'fair deal' pricing structure that will reduce haggling. The end result, CEO Thierry Koskas told Auto Express in June, is a starting figure that should be under 25,000 euros (roughly £21,600 now), potentially making the e-C3 more than £10,000 cheaper than Vauxhall's Corsa Electric, and even undercutting some of the petrol-powered Corsa range.
"We consider it a breakthrough in the market," Koskas said. "We don't think that, at launch, there will be another car that offers its three main attributes – made in Europe, a proper car with all of the features that buyers expect, and under 25,000 euros."
Koskas revealed that the e-C3 will have more than 300km (186 miles) of range and measure "around four metres in length" – so it should have similar dimensions to the existing C3. He said the car will be based on Stellantis's 'Smart Platform' – a cost-focused evolution of the existing CMP and e-CMP architectures that has only been used so far in India and South America. "This is one of the main reasons we are able to have such a price," he told Auto Express. "The Smart Platform is extremely well optimised and very competitive." 
No details of the battery capacity or performance have been issued, but Koskas did confirm that the new Citroen e-C3 will be built at Stellantis's factory in Trnava, Slovakia – the home of the outgoing C3, as well as Peugeot's 208. He declined to say if a combustion-engined version will arrive to be sold alongside it, but since other Smart Platform models are offered with 1.2-litre PureTech petrol power, this would seem likely.
Citroen to play Chinese brands at their own game
Citroen is being positioned by Stellantis as one of its main defences against the rapidly expanding list of Chinese manufacturers introducing cheaper EVs in Europe. "It is a challenge," Koskas admitted, "but we need to answer it. We can't just sit there and watch the train go past. Can we compete with them [the Chinese] on production costs? This e-C3 is a good example of that. But we don't have to be on the defensive; we can also be on the offensive by showing how, as a brand with more than 100 years of history, we have, for example, a large sales network with a good spread of reach."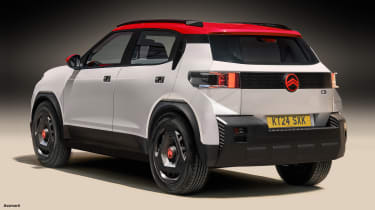 This goal is tied to ambitions targets for Citroen's sales; the brand wants its share of the European market to rise to five per cent (a quarter more than it achieved in 2022), and for 30 per cent of the cars it sells globally to be outside of Europe, including the Middle East, South America, India, Turkey and Africa.
Partnership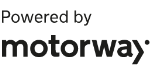 Need to sell your car?
Find your best offer from over 5,000+ dealers. It's that easy.
Citroen's sales approach is not likely to extend as far as Dacia's fixed-price offering. Koskas admitted there would "still be room for some manoeuvring, some incentives" but he added: "Our goal with fair pricing is to be transparent, so the price you see listed for the vehicle is not very far away at all from the real price paid by customers."
After the e-C3's unveiling on 17 October, sales are expected to commence in the first quarter of 2024. Later next year, it should be joined by a larger follow-up to the existing C3 Aircross baby SUV. Koskas said, "The C3 remains a B-segment hatchback; we're not about to claim anything else. So we still need a proper B-segment SUV; we've had feedback from people wanting a bigger car, and that's what we need to address."
Check out our list of the best superminis currently on sale in the UK...