Ford Fiesta and Focus to get mild hybrid tech next year
Ford's new range will include a 48-volt mild-hybrid Fiesta and Focus, as well as an electrified version of the Tourneo and Transit van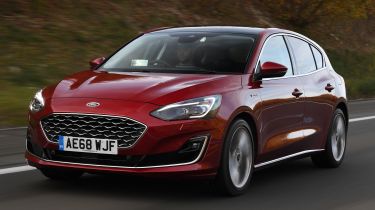 Ford has announced it will introduce a 48-volt mild-hybrid powertrain for the Fiesta and the Focus hatchbacks next year. The system comprises of a 1.0-litre three-cylinder EcoBoost petrol, a belt-driven integrated starter/generator and a 48-volt lithium-ion battery pack.
• Best hybrid cars to buy in 2019
Ford claims the new hybrid powertrain will give the Fiesta fuel economy figures of 57.6mpg and emissions ratings of 112g/km of CO2, while the same unit in the Focus provides a claimed 60.1mpg and 106g/km of CO2. Performance figures are yet to be confirmed but, thanks to the electric motor, the firm claims reduced turbo lag and increased power.
Ford's European President, Steven Armstrong, commented on the Fiesta and Focus's new mild-hybrid range, stating: "We've gone to every length to develop mild-hybrid powertrains for two of our most popular cars that will help keep cash in customers' pockets while remaining true to the Ford 'fun to drive' philosophy."
The Transit and Tourneo will also fall subject to electrification, with a new diesel mild-hybrid powertrain. Full specifications are yet to be announced, but Ford has confirmed fuel economy and emissions ratings for the range, with the Transit van returning 37.2mpg and 144g/km of CO2, the Transit Custom Custom 42.2mpg and 139g/km and the Tourneo Custom 40.4mpg and 137g/km.
What are your thoughts on Ford's new mild-hybrid powertrains? Let us know in the comments section below…