Ford to cut 1,300 jobs in the UK
The UK job losses are part of a Europe-wide restructure that will see 3,800 employees laid off, partly due to change to full EV model lineup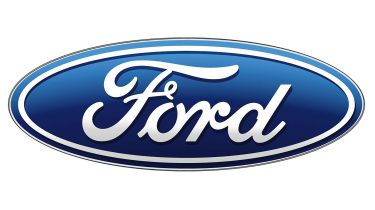 Ford will cut 1,300 jobs in the UK as part of a wider European restructure that will see approximately 3,800 employees laid off in total as the brand continues to focus on its push towards full electrification, General Manager Ford Model e in Europe, Martin Sander, announced today.
The Ford exec outlined "the elimination of approximately 3,800 jobs in Europe". The majority of these job losses will come from product development, with Sander confirming that "By 2025 we plan to resize our European engineering footprint, resulting in approximately 2,800 fewer jobs."
It's said that these changes are driven by the move to full-electric powertrains and drastically reduced complexity in Ford's vehicles and its operations. The Blue Oval's deal with VW for technology sharing of the latter's MEB platform for passenger cars is a key driver, with Ford's engineering operations increasingly focusing on 'top hat' bodies that are placed on top of these underpinnings.
"Of these 2,800 engineering jobs, 1,700 will come from our workforce in Germany, 1,000 from the UK, and another 100 from other locations across Europe", Sander said. A further 1,000 jobs will be cut from Ford's admin services split across Europe, with 300 of those roles based in the UK taking the total number of job loses in Britain to 1,300.
Ford job cuts breakdown
| | | | |
| --- | --- | --- | --- |
|   | Product Development | Administrative Functions | Total |
| Germany | 1700 | 600 | 2300 |
| UK | 1000 | 300 | 1300 |
| Rest of Europe | 100 | 100 | 200 |
| Total | 2800 | 1000 | 3800 |
Ford will maintain a workforce of 3,400 employees across Europe in engineering, focused on vehicle design and development as well as the creation of connected services.
Sander said that: "We have to become more efficient with the way we're using our overall engineering capacity in Europe, which is why we have to make the adjustments I have talked about. We can use global platforms and share technology globally in order to improve our overall efficiency. We can build on the core technology provided by Ford in the US and modify it specifically for the European market to compete successfully."
Speaking on the state of Ford's future and how the job cuts fit in with the brand's previously announced plans, Sander said; "Nothing has changed about our strategy ... On the passenger vehicle side, we will compete with a smaller, more focused portfolio of cars clearly inspired by our American heritage and highly differentiated electric vehicles in a very competitive marketplace. We are committed to Europe, we're committed to building a thriving business for our engineers, suppliers, dealers, and most importantly our customers and our communities in which we operate around Europe.
"But we have to respond to changing market conditions, increasing material costs, energy costs, and more and more competitors entering the market, which means that we are preparing our organisation and product line-up to compete and win in a region that is facing unprecedented economic but also geo-political headwinds.
"To deliver a sustainable, profitable future for Ford Europe based on these pillars this requires growth-based action and changes in the way we develop, build and sell our vehicles, which will impact the organisational structure, talent and skills we need in the future. We need a leaner and more competitive cost structure across Europe."
Partnership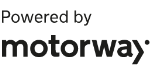 Need to sell your car?
Find your best offer from over 5,000+ dealers. It's that easy.
The Ford boss outlined that the brand's technical centre in the UK at Dunton, Essex will continue to exist however, highlighting the global role the R&D centre plays for Ford: "We are absolutely convinced that the Dunton team in the UK will be able to do this job in the future. Very clearly, yes."
Ford recently announced that it would be returning to Formula One after 22 years in the 2026 season as engine supplier for the Red Bull team. 
Buying or selling a car? Get a fast, accurate valuation with our valuation tool...