MPs slam Ford 'betrayal'
Politicians are criticising the Transit plant's £80m loan, claiming UK taxpayers 'subsidised job losses'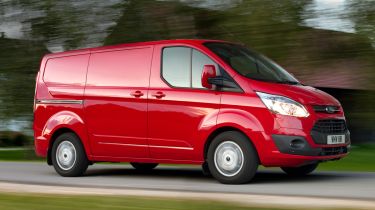 MPs launched a scathing attack on Ford's decision to close the Transit plant in Southampton during a heated Commons debate last week.
Van production will move to the Otosan factory in Kocaeli, Turkey, next year, with the loss of 500 Ford of Britain jobs, plus lots more in the supply chain – despite assurances from Ford in recent years that the future of Southampton was secure.
Politicians are furious Ford accepted an £80m European Investment Bank (EIB) loan – guaranteed in part by British taxpayers – back in June to modernise the Turkish factory that's taking over production.
Southampton Conservative MP Caroline Noakes said: "By guaranteeing the loan, the UK taxpayer has helped Turkey to import British jobs at the expense of the UK taxpayer.
So it's up to Ford to show some moral responsibility towards those who've just subsidised their own redundancy."
Noakes pointed out Ford's share price jumped from £10.36 to £11.16 on news of the plant closure, and that it made a profit of $2.2billion (£1.4bn) last year.
"Why does a subsidiary of a company making $2.2bn need cheap loans from UK taxpayers to export UK jobs to a country that is still outside the EU?" she asked. A Ford spokeswoman told us the EIB loan was to modernise the Turkish factory in readiness for production of a range of all-new cars, not to re-tool to absorb production from Southampton.
She said: "EIB loans are loans at commercial rates, and do not use taxpayers' money. While the EIB is owned by the 27 member states, it does not receive financial support from them."
The spokeswoman also said Otosan has led production of the Transit globally for a decade, and has four times Southampton's capacity. "So its output could be more efficiently consolidated at Kocaeli," she explained.
What local MPs say
Caroline Noakes Conservative, Romsey and Southampton North"UK taxpayers shouldn't be supporting Ford shareholders' dividends. The company has a duty to those on whose P45s its future profitability has been built."
John Dunham Labour, Southampton, Itchen"It'll be a long time before any Government in this country will sit down with Ford without wondering whether the people on the other side of the table are telling the truth."
Chris Huhne Liberal Democrat, Eastleigh"Customers will no doubt draw their own conclusions about the value of warranties from a company that is prepared to walk away from firm commitments."