Hennessey pumps 400bhp into the Ford Focus RS
The Hennessey HPE400 Ford Focus RS is on the horizon, and as the name suggests it will have 400bhp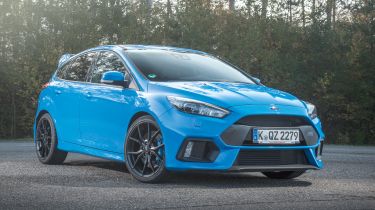 For most people, the 345bhp Ford Focus RS will have plenty of power - but now American tuning company Hennessey Performance Engineering is working its magic on the hot hatchback, adding a super-sized hit of power to bring the total to 400bhp.
According to Hennessey founder John Hennessey, the upgrade will be ready within the next month. Whether it will be made available in the UK remains to be seen, but if it became available it would compete with the Focus RS kit from UK tuners Mountune.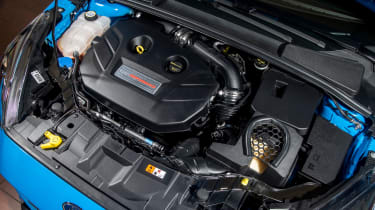 Where Mountune replaces the Focus RS's intake and blow-off valve, as well as retuning the ECU, the Hennessey HPE400 will instead benefit from a new stainless steel mid-pipe for the exhaust and a high-flow air filter. However, Mountune's upgrades are backed by Ford's factory warranty – Hennessey's aren't - so the UK firm's offering has a distinct advantage.
• Hot Hatch of the Year 2016: Ford Focus RS
Hennessey claims that the new upgrades will increase mid-range power by 75bhp, which means the Focus RS should feel a lot quicker during overtakes or accelerating out of corners.
The Hennessey kit will cost just $2,995 (around £2,262) for all the parts, including 'Powered by Hennessey' and HPE400 badges. For $4,995 (around £3773) Hennessey will fit the upgrade for you, including a retune on a dyno.
Do you think the Ford Focus RS can handle 400bhp? Let us know in the comments below...