Honda dealers to hand out free breathalysers this Christmas
Honda study finds one in three Brits admit to driving the morning after heavy drinking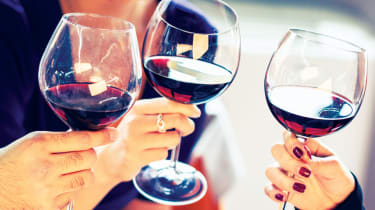 Honda UK will offer free breathalysers across its dealership network throughout the festive period, to raise awareness of the dangers of driving the morning after heavy drinking.
The generous gesture comes after a study compiled by Honda and AlcoSense Personal Breathalysers (the company providing the free breathalysers) found that almost a third of British drivers admit to getting behind the wheel the morning after heavy celebrating, despite knowing they could be over the legal limit.
According to the study, nearly 40 per cent of respondents believe they will still be over the 80mg per 100ml blood alcohol limit the morning after a Christmas party, yet a worrying 26 per cent of respondents admitted their intentions of driving before 10am.
• Breathalyser test finds DIY kit results worryingly erratic
An estimated 240 people were killed in 2013 as a result of drink-drive accidents, the first time the numbers have increased since 2006. Drink-drive deaths account for 14 per cent of all UK road fatalities.
The research also found 09:23 on Saturday 19 December to be the most dangerous time to be on the road during the festive period. The previous night is the most popular for Christmas parties, and research suggests the number of people celebrating will result in a larger-than-normal amount of drivers getting behind the wheel while still intoxicated.
For the majority of people, four pints of beer or four large glasses of wine contain enough alcohol to tip you over the legal limit even after a night's sleep.
Philip Crossman, Honda UK's managing director said: "Christmas is all about having fun and while the vast majority of party-goers won't risk it the morning after, a small percentage will. And that's enough to make a difference."
Do you think too many people underestimate the effects of alcohol the morning after? Tell us in the comments below...