Hyundai and Cisco team-up to create 'ultimate connected car'
Hyundai has joined forces with IT giant Cisco to develop autonomous car technology and other advanced connected car features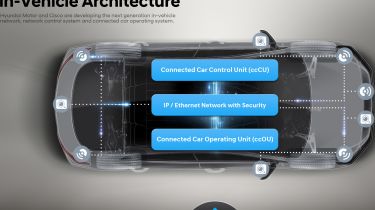 Hyundai is teaming with IT giant Cisco as it bids to produce what it says will be the ultimate connected car. The Korean brand confirmed the news at the Consumer Electronics Show in Las Vegas.
The move is designed to bring greater convenience and comfort to future buyers and will focus on four key areas – fully autonomous driving (as previewed by the self-driving Ioniq (LINK), optimised route guidance, intelligent remote servicing and a mobility hub that it is claimed will connect Hyundai cars to buyers' homes and workplaces.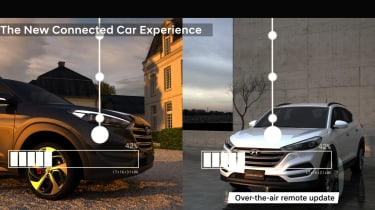 The two companies will work together to build a platform for connected cars that will enable them to communicate with road infrastructure, other vehicles, Internet of Things devices and the cloud.
"When you think about how much time we spend in our cars, it's exciting to consider what can happen when your car truly becomes intelligent," said James Peters, VP, Automotive and Connected Car Business Unit, Cisco.
"By combining Hyundai's leadership in automotive technology with Cisco's strength in networking and security, we are accelerating the pace of innovation in this exciting space."
Read more about driverless car technology here...