Hyundai NEXO SUV: UK pricing and specs
The Korean firm's second generation hydrogen-electric SUV is available in the UK now, with prices starting from £65,995
Hyundai has announced pricing and technical specs for its new hydrogen-powered NEXO SUV. Available in Premium SE trim only, the second generation model costs £65,995 and forms part of Hyundai's new 44 model-strong electrified line-up, due to enter production before 2025.
The Hyundai NEXO is powered by a hydrogen fuel cell, which combines oxygen from the air with hydrogen from the car's high-pressure storage tanks to power the electric motor and charge the 1.56kWh battery. Performance-wise, the NEXO produces 159bhp and 395Nm of torque, allowing a 0–62mph sprint of 9.5 seconds and a top speed of 111mph.
• Hydrogen cars: new government funding for fuel cell vehicles
Hyundai claims the NEXO's hydrogen fuel cell provides a maximum range of 414 miles, while refuelling only takes around five minutes. The only emissions produced by the NEXO are harmless water vapours, with Hyundai stating the gasses emitted by its new SUV are cleaner than those it absorbs.
Standard equipment includes 19-inch alloy wheels, LED headlights, black mirror caps, electrically-adjustable leather seats, a heated steering wheel, dual-zone climate control a digital instrument binnacle, a 12.3-inch infotainment system and a suite of driver assistance technology such as adaptive cruise control, autonomous braking and lane keeping assist.
Hyundai NEXO: design and platform
We first saw the NEXO in 2018 at Hyundai's European headquarters. It's a large SUV with a similar design to its mainstream competitors, albeit with a few extra touches. The floating roof, for example, echoes Hyundai's conventional crossovers, like the Kona. There are also functional air vents in the front bumper and, unusually, behind the rear passenger door.
The NEXO has three 52-litre hydrogen tanks; one under the boot floor and two more beneath the rear seats. All of them are pressured to 700 bar, although the car's refuelling system is also compatible with the cheaper 350-bar standard that features at some of the UK's hydrogen filling stations.
It sits on a unique platform, designed to accommodate the hydrogen fuel cell, batteries, storage tanks and electric motor. The fuel cell 'stack' is also considerably more efficient than Hyundai's previous hydrogen-electric car, the ix35, as well as being more compact and cheaper to produce.
The front cabin is dominated by the 12.3-inch infotainment screen, which is controlled by a mixture of dials and buttons on a substantial lower centre console. The NEXO has shift-by-wire, removing the need for a gear selector and, underneath the panel there's space for a wireless smartphone charger and a pair of USB ports.
Hyundai NEXO: tackling the hydrogen fuel cell market
Hyundai's Head of Eco Car and Mobility, Frank Meijer, believes that the NEXO's premium feel and extra size could help hydrogen fuel cell sales to take further small steps as infrastructure continues to develop. Indeed, he thinks these factors, and pure desirability, are more powerful motivators than the car's complex powertrain.
"Customers are more focused on practicality and cost than they are the technology under the bonnet," he told Auto Express. "They think the [fuel-cell] tech is cool, of course, but they're interested in what the end result is. That's why we think NEXO could be strong – indeed, why we pushed for an SUV for this vehicle – because it's a five-seater with a good boot size and a long range."
Of the 500-odd ix35s sold in Europe, the vast majority were in small fleets – with 75 being used as taxis in Paris and 50 employed by engineering firm Linde in Munich. The NEXO is likely to continue this trend, not least because its list price could well be higher than its predecessor's. "I'd like to think that the price could be higher," Meijer said. "This is a larger car than the ix35 and considerably more premium."
Partnership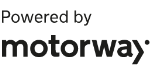 Need to sell your car?
Find your best offer from over 5,000+ dealers. It's that easy.
Meijer acknowledges that companies like Hyundai will need to bring down the cost of the fuel cell technology before enough consumers start to want the vehicles, pushing legislators and fuel suppliers to improve the refuelling infrastructure. The UK currently has 12 stations, with two more expected in the next six months – although the British Government announced last summer that it is making £23m available in grants by 2020 to improve public access to hydrogen vehicles.
"The trick really is economies of scale," Meijer said. "It won't happen with the NEXO, but in the future, why couldn't there be a vehicle that's offered as a hybrid, a plug-in hybrid, a pure-electric and a fuel cell? Then you're dividing much of the cost across four models, really - and this would help to lower the prices of components considerably."
Now read our review of the Hyundai NEXO SUV. Let us know your thoughts in the comments section below...