Jeep to explore 'baby Renegade' Nissan Juke rival
And brand boss Mike Manley believes there's a strong case for a compact off-roader to sit underneath the firm's Renegade in the range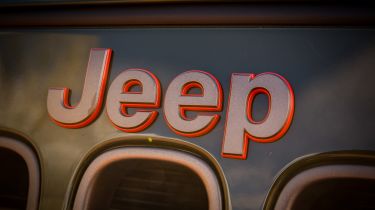 Jeep is investigating a smaller B-segment SUV to sit underneath the firm's Renegade off-roader, according to head of Jeep brand, Mike Manley.
Speaking to Auto Express at the 2016 Paris Motor Show, the Jeep executive said, "We'll definitely explore a model below the Renegade. I'm pretty confident that as we get into the future this will be a viable segment for us."
However, Manley wouldn't be drawn on a timeframe for when we might see the smallest Jeep ever, stating that, "we have to go through the normal business planning process first."
The British exec also outlined that Jeep is also heavily invested in adding electrification to its current product range, too. Manley told us that, "low CO2 isn't just a European phenomenon, it is a global issue."
"Jeep as a brand has advanced programmes for electrification as it's beyond doubt that we'll have to deploy various different types of electrification technology in our vehicles."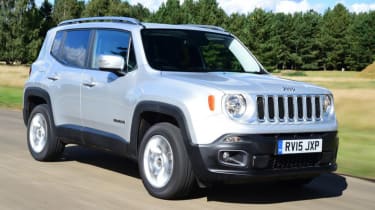 Plug-in hybrid systems will be one of these threads, and the technology is already in house to help build Jeep's knowledge base when it comes to electric vehicles of the future. "We're well into the development and it'll be progressively deployed as we see the requirements needing it and the market accepting it," added Manley.
It means we will see a hybrid Jeep by 2020 at the latest to help meet CO2 emissions targets, with a mid-size or large SUV in the range being the most likely candidate to debut Jeep's hybrid system.
It will be rolled out across the range more widely through to 2025 and Jeep has the technology to apply this to all models. However, this won't necessarily be the case, with vehicles like the Wrangler set to keep its conventional powertrain.
Manley was keen to point out that this isn't just to lower CO2, though. Just like a future small crossover, Jeep's DNA would run through a hybrid SUV.
"Electric four-wheel-drive is very applicable technology for road-focused SUVs, so it could give us the reduction in CO2 emissions we need, but also add performance off-road."
Would you buy a compact Jeep? Let us know in the comments below...