'Hyundai and Kia plan to up their game even further'
Editor-in-chief Steve Fowler thinks Euisun Chung's leadership is steering Hyundai, Kia and Genesis into an even brighter future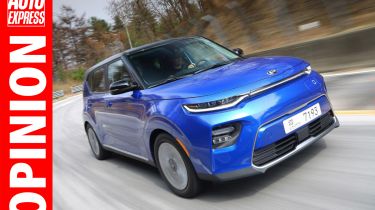 In over 25 years of writing about cars, I've enjoyed watching the rise of Korean sister brands Hyundai and Kia more than most. And having just spent a week in Korea on World Car Awards duties, I've seen how these already-major players plan to up their game even further.
Part of the week has been spent driving brilliant new cars like the new Kia Soul EV. But I've also been talking to the management team about changes in the company resulting from Euisun Chung's ascension to top spot in place of his father, M.K. Chung.
There are little things that have already changed, such as a more relaxed dress code. But Euisun Chung has brought about a new focus to a business that had already developed into one of the world's automotive powerhouses.
M. K. Chung's leadership, described as visionary by the group's design chief Luc Donckerwolke, brought in the likes of Donckerwolke from Bentley, his predecessor Peter Schreyer from Audi and engineering guru Albert Biermann from BMW. But he also had the foresight to make sure the Hyundai group makes its own steel and even manufactures its own headlights and screens.
Now Donckerwolke and his teams are being encouraged to make their brands stand out in a way they haven't before, and with a clear distinction between them. "Genesis is haute couture, Hyundai is prêt-à-porter and Kia is cool street wear," Donckerwolke told me. Got it.
Light signatures are a big part in that story (and that's a lot easier when you own the supplier). "We've done dots, lines and shapes," he said. "Now we want to do volume."
Without giving too much away, some of the designs you'll see soon across all three brands are out of this world and will really stand out in a crowded market. And it's all backed up by innovative engineering, too.
Watching Hyundai, Kia and Genesis change in the next few years will be fascinating. Their new-found freedom and confidence is great for buyers – and worrying for rivals.
Do you agree with Steve? Do you think the future looks even brighter for Hyundai and Kia? Let us know your thoughts below...