'Sorry Jeep, but Kia now makes the best all-American SUV'
With Kia winning the World Car of the Year 2020 award with the American-built Telluride, Mike Rutherford believes Kia has beaten Jeep at their own game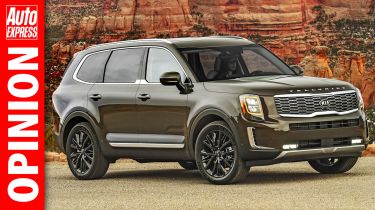 Confession time. Late last month, I found myself almost trapped in the USA, where I was working (cars and cancer charity); visiting family members (never easy); servicing my mother's Jeep Grand Cherokee (easier); and wondering if I should bite the bullet and move out to The Land of the Free (er, no – I can't afford the health insurance premiums). 
Long story short – roadblocks, near-empty airports and limited flights back to the UK hindered my 'escape' from my sister's house, which sits inside a walled and barricaded 'community'. Honest.
I owed it to myself to choose a rugged, reliable and safe mode of transport to aid my breakout, possibly via Canada. And I was fortunate to have a large fleet of expensive and cheap vehicles – all of them 2020 World Car Awards contenders – to assist in my departure.   
My lower-mid-price vehicle of choice? The $32,000 (£26,000)-and-up Kia Telluride – a big, boxy, brutally handsome, borderline premium US-built SUV that's almost limo-like, and therefore ridiculously priced. Via secret ballot, it got my vote as THE World Car of the Year. And many of my 85 voting colleagues – editor-in-chief Steve Fowler included – did the same, because it secured that coveted title. Outgoing 2019 WCOTY champ JLR respectfully congratulated Kia for inheriting the crown from its Jaguar I-Pace – but warned it was merely on loan, as Land Rover intends to snatch it back next year with the Defender.
Back to the Telluride, the greatest car for the world. I've driven it on the west and east coasts of North America, which is where it's mainly sold. In view of the fact that the production line is in Georgia, USA, that makes sense. Incidentally, the majority of Kias are now built outside Korea, and we need a plant here in Britain. How about one in the Swindon area to replace the retreating, red-faced Honda, preferably building pure-electric and hybrid versions of Telluride? It could, and should, happen. The Telluride is the best American-built SUV I've ever driven. Sorry, Jeep, but Kia has beaten you at your own game.
The question now is whether Kia can do to Land Rover in the UK what it has to Jeep in the US? Unlikely. But with the Telluride and other Kia SUVs expected to be based upon it, the fight might just be on. Let battle commence, I say. And sooner rather than later. 
Like me, Steve Fowler has spent time in a Telluride, and was similarly impressed – as was his family. Fitting the Fowler Five into a US-orientated SUV should be easy – and the Telluride managed it with ease. But keeping Steve happy behind the wheel is a different story. Yet he was enthralled by its BMW-beating quality, tech and style in an almost X7-sized car that's a fraction of the price. I remember him returning from his trip and telling me: "That should be a World Car of the Year contender". It was, and it morphed into the 2020 winner. In this world there is – occasionally – such a thing as justice.
Partnership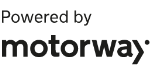 Need to sell your car?
Find your best offer from over 5,000+ dealers. It's that easy.
Do you agree with Mike? Let us know in the comments below...
*Mike Rutherford is donating his fee for this article to the Marcus Rutherford Foundation/Young Adult Cancer Trust.
Get more from Auto Express...