Land Rover leasing deals 2022
The best Land Rover leasing deals available right now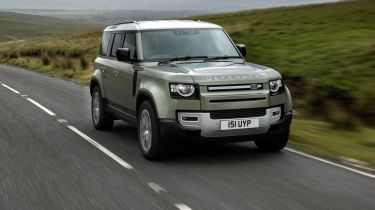 Land Rover has produced some of the finest off-roaders ever made during its long and illustrious heritage. Nowadays, their models are designed to feel prestigious and comfortable on the road, while still being able to take on the most challenging of the rough stuff when needed.
Land Rover offers Personal Contract Hire (PCH) leasing deals on a number of its models, so we've picked out our favourites below.
Best Land Rover leasing deals 2022
Land Rover Defender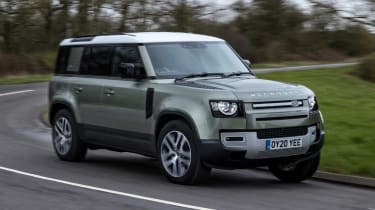 The original Land Rover Defender was arguably the most iconic off-roader of them all, and it certainly has a dedicated following. So when the all-new Defender was announced, it had a phenomenal uphill struggle ahead - modernisation mixed with class-leading off-road capability, all while appealing to a ferociously loyal fanbase. Incredibly, the new Defender has managed to truly hit the nail on the head, with capability and luxuriousness to be found in equally great amounts. The new model is also far more refined than its agricultural predecessor, making it way better suited for everyday on-road use, too.
Model: Defender 110 D250 SE
Monthly payments: £809
Initial rental: £9,708
No. of payments: 47
Annual mileage: 10,000
Excess mileage: 26.16p per mile
Land Rover Discovery Sport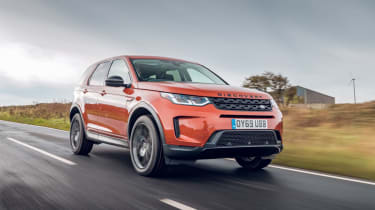 The Discovery Sport is one of the smaller cars in the Land Rover range. That said, it still offers seating for seven, a huge 981-litre boot, and plenty of passenger space. Not only does this mean that it is hugely practical, but the P300e on offer here is also a plug-in hybrid. This drivetrain set-up returns a claimed 143.1mpg and gives off CO2 emissions of just 44g/km - meaning potentially huge savings on both tax and fuel costs.
Model: Discovery Sport P300e R-Dynamic SE
Monthly payments: £585
Initial rental: £7,020
No. of payments: 47
Annual mileage: 10,000
Excess mileage: 18.36p per mile
Range Rover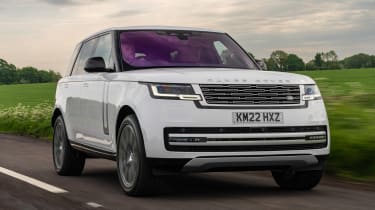 The latest generation of Range Rover has very recently been revealed to the world, and it would appear that Land Rover is taking a "if it isn't broken, don't fix it" approach to its latest flagship. The styling has been updated, but retains the unmistakable profile of the outgoing model. Where the biggest changes have taken place, though, are under the skin. Swathes of high-quality leather (or optional sustainable alternatives), huge amounts of the latest tech, and acres of space can all be found in the latest version of this truly definitive luxury SUV.
Model: New Range Rover D300 SE
Monthly payments: £1,105
Initial rental: £13,260
No. of payments: 47
Annual mileage: 10,000
Excess mileage: 38.88p per mile
Range Rover Evoque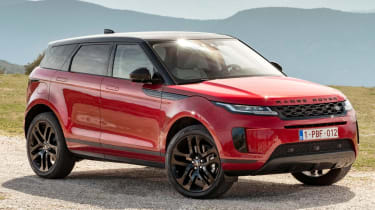 While the full-sized Range Rover costs a very premium price, the Evoque provides the prestige of the badge but with much more reasonable costs. Standard equipment and luxuriousness is plentiful, and the smaller body of the Evoque is certainly very stylish in design. The D200 on offer here is the larger of the two diesels, and while it isn't quite as economical as the D165, it should deliver more than 40mpg with little effort.
Model: Range Rover Evoque D200 Edition Auto
Monthly payments: £599
Initial rental: £7,188
No. of payments: 47
Annual mileage: 10,000
Excess mileage: 21.12p per mile
Have you ever leased a car? Let us know what you think of leasing in the comments below...