The car that can read your mind: JLR's new brainwave scanning tech
Jaguar Land Rover's 'Sixth Sense' tech project aims to read brainwaves to spot tiredness, while medical seat sensors detect illness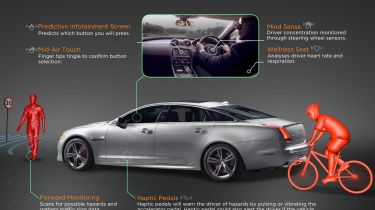 Jaguar Land Rover has announced a raft of new tech is under development which aims to improve safety and driver concentration by scanning brainwaves and monitoring a driver's heartbeat through the seat.
The 'Sixth Sense' research project is undergoing development and could reach production models within the next few years. Key new research includes 'Mind Sense', which uses in-car sensors to scan the driver's brainwaves and detect if they are tired, distracted or daydreaming.
• Land Rover reveals remote control Range Rover Sport
JLR aims to move away from traditional brain-scanning devices that have to be worn by using sensors in the steering wheel to provide the data. It's a system in use by NASA, and JLR is currently engaged in user trials to determine if it can be applied to production models.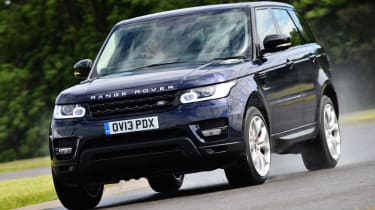 Other tech includes 'Driver Wellness Monitoring', a system similar to that seen previously from Ford, that uses hospital-grade sensors built into the car seat (a test Jaguar XJ in this case) that can detect a drivers heartbeat and breathing rate. This is designed to detect sudden onset illness, as well as high levels of stress which the car can then address by automatically adjusting ambient lighting levels, audio settings and climate control.
• Jaguar XJ targets S-Class and 7 Series with new upgrades
The British firm is also working on the use of 'Haptic' feedback (mid-air gesture touch sensation) to allow safer operation of car functions. The clever tech uses ultrasonic beams to project a fake 'touch' sensation in mid-air, so the driver can physically make a selection without actually touching any surface. The ultrasonic waves can fool the brain that a physical sensation is occurring when it isn't. That same haptic feedback could be applied to pedals, prompting drivers to take the correct action.
Do you like the idea of a car that can read your mind? Let us know in the comments section below...