The art of camping
Are you ready to take your Land Rover on a weekend camping getaway?
Are you ready to take your Land Rover on a weekend camping getaway? With summer fast approaching, Russ Ryan explains the art of the camping quickie.
Spring is in the air and with summer just around the corner it's an exciting time of year as the evenings get brighter and brighter. The sprouting daffodils are my sign that the camping season has begun. This means the time has come to prepare my 2002 Defender 90 for the numerous planned weekend getaways of the 2016 summer season. Each year my urge to go camping just gets stronger and stronger. The more I work on meticulously preparing my vehicle for camping trips while trying to perfect simple camp set ups, the easier it seems to get away. It's not just the love of camping that drives me, but more the excuse to plan a short trip, pack up the Land Rover and head off on as many weekend camping trips as I can fit in.
People are quick to find reasons why they cannot go camping. These include: the ever increasing pressures of work, life in general, weekend commitments with the kids, financial constraints and not knowing where to start looking for camping gear. The list just seems to go on and on. However, when they do eventually get out on a camping weekend, they almost always ask themselves why don't we do this more often? That is just what nature and fresh air does to you. Following many years of spontaneous camping weekends, firstly as a single man and more recently as a husband and father of two young children, I've picked up a few handy tips along the way.
Preparation and planning
In my opinion a successful camping weekend is all down to good preparation and planning.  Each year we all have great intentions to get out and about more often, but when it comes to making this a reality, the spring and summer months often just pass us while the new camping gear that we got as presents, is still left in its Christmas wrapping.
To avoid this, why not use the cold winter months to do a bit of research? The short days and long nights are always a good time to research potential weekend getaways.  Gather all the relevant information, like how to get there, activities nearby and contact numbers or websites for booking pitches. The advantage of this is that when it comes to a Friday evening and the weather forecast is good and you are itching to get away for an unplanned camping trip, your homework has already been done. This alone this should make it a lot easier for you to decide to hit the road. 
You can even put potential getaway destinations and dates into the diary when planning.Weekend camping trips are definitely an option for all of us. Yes, time can be a limiting factor, that's why it's even more important not to spend half of your Saturday morning sorting through your camping gear while trying to decide what you are going to bring and where you are going to go. This all needs to be done beforehand. 
Gear
If storage space allows for it, keep all of your camping equipment together. Don't have some of it stored in the house and the rest of it in the garage. If you can store all of your essential camping gear in your Land Rover for the spring and summer months, then even better still. I have a Defender 90 so storage space is limited but I always have the essential camping gear stored in the vehicle and ready for that last minute and unplanned quick getaway.
Partnership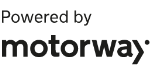 Need to sell your car?
Find your best offer from over 5,000+ dealers. It's that easy.
Most of us don't have expensive custom built sliding drawers in our vehicles so using separate strong plastic storage boxes for equipment is a good alternative. They are perfect for storing things such as cooking equipment, clothes, food and small sleeping bags. Be sure to put gear back into its rightful place or box, the last thing you want to do is leave behind essential gear. The only thing that you should have to do if you decide to hit the road at the last minute is to pack the vehicle, buy your food and off you go. Being organised can be the difference between jumping into the Land Rover and taking off for the weekend or staying at home and wishing you had gone away.
Over the years I have tried to gradually adapt my Defender 90 to facilitate a quick getaway on those unplanned weekends; it's an ongoing challenge but I am definitely improving all the time. Some of the key improvements have been focused on storage capacity and being able to store and quickly access essential camping equipment. The 90, a short wheelbase, does not exactly give you ample space for storage, particularly when going camping with the family. To overcome this restriction I've added a second roofrack, then I've created additional storage space to the exterior of the vehicle in the form of external waterproof storage boxes and a 20 litre water container.  The additional external storage space now stores most of our cooking equipment, utensils and dry food. 
There is nothing worse than pulling up to your campsite feeling tired and hungry and then spending the next hour or so searching and trying to access your food and camping equipment in the back of your 4WD. We should all be strive to have a system that will allow us to complete our camp set up in 15-20 minutes, and with the right gear and a bit of trial and error this is more than achievable. Remember, the less time you spend setting up camp, the more time you can spend enjoying your surroundings, preparing food, cracking open a cold beer and sitting back and relaxing as the stars unfold into the night sky.
Shopping
Are you one of those people who get very excited when you walk into a camping shop? Do your eyes pop out of your head as you check out all the new gadgets?  Choosing the right equipment can be a challenging task with the huge array of products now on the market. It should all be about being comfortable, dry and most importantly, a stress-free and simple set up process. In other words you need to keep it simple. 
Top tent
A good tent that is easy to set up should be at the top of your list. Tents have come a long way over the last 20 years, with the new models using polyester and nylon and the traditional heavier canvas becoming less and less popular. Some diehards still prefer the canvas. Tent set ups have also improved with major advancements in the types of materials used in camping poles and quick set up technology like the 30 second Oztent. Rooftop tents have also become more popular in recent years though prices are still quite high and access to less expensive brands seem to be limited in the northern hemisphere. A good quality tent is probably the most important investment you will make for your camping trips, so if you are in the market for a new one, take your time before picking one that is right for you. Over the years I have wasted a lot of paying a bit more will result in a more enjoyable camping experience and money better spent in the long term.
Some things to consider when purchasing a tent include: ease of setup, weather proofing, ventilation, size, tent material (thicker fabrics are better suited in cooler climates and thin fabrics will be better in hotter climates), weight, durability and stitching quality.
Awning
A piece of kit that is an integral part of my set up is a good awning. It's an essential bit of kit for northern hemisphere dwellers as we tend to get frequent showers and unexpected changes in the weather.  In the words of Alfrid Wainwright, "there is no such thing as bad weather, only unsuitable clothing", and I guess the same applies to the type and quality of the shelter you provide for when not in the tent. When in hotter places the awning provides valuable shade. I remember once in the Okavango Delta we parked our vehicle in the water, put up the Ostrich Wing awning and then sat on our chairs in the water. We spent the whole day there watching the wildlife go by. It is easily my best ever awning experience to date. 
There is an increasing choice of awnings on the market, though prices can still be quite expensive. Other than that they are fantastic bit of camping kit, if you are not yet in the market for one there are other alternatives, for example, a tarp with poles is a relatively good solution, or if you have the space on your roof rack bring a foldable gazebo and integrate this into your camping set up. If it rains you can stay put, keep dry and continue on cooking your camp dinner or sitting under the foldable gazebo or awning while reading your favourite Land Rover Monthly magazine.
Feed me
Another area to consider is your camp cooking arrangements. The best advice is also to try and keep it simple (also known as the KISS approach). For years I have used a South African made side table that neatly slides under the roof rack, this forms the focal point of my camp kitchen where I comfortably prepare all of the meals, bake a bit of bread and use it as a general working table and storage platform. The awning also covers it so when it rains we can continue to prepare dinner without getting wet.  Also when purchasing a stove, the two burner gas stove can be a much better option as it will save you having to cook some grub twice on a single stove, saving valuable time in the process.
Other useful bits of camping equipment to bring on your next weekend camping trip include: good quality sleeping bags, a foldable table; a foldable plastic bucket (this can have multiple uses such as washing up, cooling the beers), external waterproof camping bag, lightweight cutlery, plastic glasses and containers, stackable pot sets and space-saving collapsible plastic bowls.
Lights
Another important feature for a camping trip is lighting. Fixing your lighting to the Land Rover will help you complete basic chores in the dark. These include cooking, getting the kids ready for bed and sorting out your gear out at night. If you are concerned about draining the power from your starter battery or you do not have a second built in deep cycle battery or access to a power point, then a dual battery system is the solution for you. You can use it to plug in your extra lights or charge your phone and other gadgets. Portable power packs offer a cheaper solution, they just keep on getting smaller and smaller and should not take up much space. 
Vehicle preparation for camping trips with the family can be a daunting task particularly when trying to decide what to bring. There is no doubt that we all have the tendency to bring more camping equipment on trips than what we actually need. For me too many bad experiences have helped me fine-tune what I take along for a comfortable and enjoyable Land Rover camping weekend.
It is all about making it easier to take the decision to head off on those unplanned short weekend getaways. The more you camp the more you will learn about what works best for you and your vehicle, but the simple rule of packing light is packing right. We live on a densely populated island but fortunately if you own and Land Rover and some camping gear it is pretty easy to get away from it all on an unplanned camping weekend. Where will you be going camping this summer?