'Why shouldn't Land Rover be allowed to cash in on the Defender?'
Few cars in history have earned the right to be called legendary and the Defender is rightly one of them, says Mike Rutherford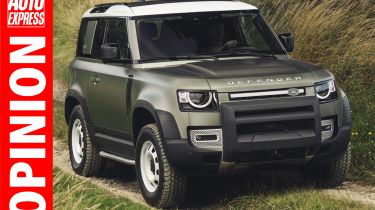 While some motor manufacturers shoot themselves in both feet by playing down or killing off their most iconic products, Land Rover is sensibly celebrating and cashing in on its enviable heritage. And why not? If you've got it, flaunt it, exploit it; then sell it to willing customers.
The Defender is to Land Rover what the Beetle and Golf are to Volkswagen. It's taken decades to establish, build and have legendary status slapped on that deliciously historic and valuable badge. And the Indian-owned, England-based firm isn't allowing anyone to forget it. Even if this type of heavy-duty vehicle isn't your cup of tea, it's hard to ignore the fact that there's an all-new Defender – which, I promise you, has to be seen in the metal. 
• 'Does JLR really need the Defender in its line-up?'
Somehow it doesn't photograph well. You've got to get close to this brutally handsome beast to appreciate what it does for would-be buyers. When I was introduced to it before Frankfurt I was cautiously optimistic rather than excited. On the eve of the exhibition, as its understandably proud design chief, Gerry McGovern, and his team walked me around, through, underneath and over the damn thing, my optimism for the new Defender started to border on an uncontrollable personal desire to own one.
By the time I was shown the smaller, far better-proportioned 90 version in what's officially described as commercial spec, complete with 18-inch steel wheels, I was hooked, reaching for the price list and telling myself that this is a vehicle I must buy to accompany my three-decade-old Landie.
True, an all-new Defender 110 could cost £80,000 or more. But the sub-£40,000 entry- level 90 territory is where I suspect much, if not most, of the buying action will be after the launch dust settles, reality kicks in, and dream specifications make way for more realistic trim levels that real-world folk can actually afford. All I want or need is a one or two-seat, local vicar-spec Defender, with a rubberised floor and a grey primer paint job. 
But whether you opt for a top or bottom-of-the-range version, do grab the accessories catalogue and order the roof-mounted tent for those days and nights parked on remote beaches, cliff tops or at outdoor music events. Don't be surprised if Land Rover aligns with Glastonbury Festival in 2020 to facilitate the ultimate 'drive and glamp' experience. 
And, as a potential Defender buyer struggling to justify the considerable cost of such a vehicle, keep reminding yourself that you must see it as exactly that: an investment. Some lightweight 4X4s don't last much beyond their manufacturer warranties. But as with previous-generation Defenders, the all-new version is rough, tough, durable – and designed and built in such a thoughtful way that it could, and really should, last decades. 
Think about it: invest in a timeless, factory-fresh, circa-40k Defender as a second car today, gently run it in over the next 20 low-mileage years, and even if it's worth zilch at the end of that period (it won't be), it'll have cost you only a maximum of two grand annually in depreciation. That's less than I spend each year at my favourite coffee shop. 
Partnership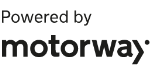 Need to sell your car?
Find your best offer from over 5,000+ dealers. It's that easy.
Do you agree with Mike's views on the new Defender? Let us know your thoughts in the comments below...