Off-road in a crazy Bowler Defender
We head to Land Rover's Fen End test track to drive Bowler's latest creation - the new Defender Challenge rally car
When talking about Bowler being fully brought into the Land Rover fold in late 2019, general manager Calum McKechnie says that this new Defender Challenge programme "wouldn't have been possible without that".
The beauty of Bowler in the past was that it was a family founded and run business so retained a feel much the same; a small, tight-knit community of staff that knew how each other worked, strived towards a common goal and wasn't bound by corporate legislation and red tape. Thankfully, just five minutes in the company of some of Bowler's engineers, management and drivers shows that, while it's now owned by Jaguar Land Rover and forms part of its Special Vehicle Operations division, Bowler has lost none of that agile character that always defined it as a business. Only now it's got the might of a large brand like Land Rover to tap into.
McKechnie said: "Being part of Land Rover gives us the scale and the access to systems, tech and development processes where we need them. They've all played a huge part in getting the new Defender Challenge car to where it is, without that it wouldn't have been finished as quickly."
He's talking of items such as the Defender's wiring loom, which has been retained wholesale to help keep things simple and eradicate any sensor errors that could see the car drop into a fail-safe mode – the last thing you want while competing – but has been possible thanks to the proximity at which Bowler works with Jaguar Land Rover under this latest, fruitful stage of the relationship between the two.
Despite this, Bowler still isn't subject to the same design briefs the rest of Land Rover has to work to, and the purpose of its products is simply to win. Or that's certainly true in the case of the Defender Challenge car, and here Bowler has been given the autonomy to develop this new machine with access to a huge toolkit of parts from JLR, not to mention information. The result is a car like little else out there.
Let's recap. For the £99,500 this competition car costs, you get a fully converted Defender powered by Land Rover's 2.0-litre turbocharged four-cylinder P300 Ingenium engine, pumping out 296bhp and 400Nm of torque. Apart from a fruitier exhaust the motor is as it left the factory, as is the eight-speed automatic gearbox and four-wheel-drive system it sends its power through.
In fact, much of the car is standard to help keep costs down – not just to buy, but to run and to repair as well. The latter two points are huge considerations in a rally car.
Your outlay also grants you access to the 2022 Defender Challenge championship, which consists of seven UK rounds, but with potential to go on to bigger and more advanced events in the future with the car.
This is thanks to the engineering that has been put into the car, as Jez Siddall, Bowler's Head of Design Engineering explains: "We've strengthened the car in the areas it needed it, with a T45 steel bash guard at the front to protect the underside, reinforced suspension subframes and an FIA-approved roll cage to make sure the safety standard is high.
Partnership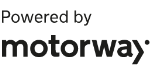 Need to sell your car?
Find your best offer from over 5,000+ dealers. It's that easy.
"But many of the suspension components and other mechanical items – the wiring loom, the dash et cetera – are all standard. We've improved it where we need to."
The addition of adjustable Fox dampers is one big area, as well as new lightweight 18-inch alloys that allow for the fitment of chunky off-road racing tyres for extra grip on loose surfaces. But it's the suspension that really grabs you. The engine is noisy and the sound of rocks being flicked up and hitting the 6mm-thick underbody armour is louder still, and this has a massive impact on your senses, ramping up the intimidation factor as I gently get to grips with Land Rover's Fen End test track. But once you start to increase the pace and the suspension begins to do its thing, you realise that the Challenge car is a friendly, relatively benign beast.
With a monocoque construction rather than a more traditional construction of chassis that Bowler is used to, it's quite a different engineering undertaking for the firm. Much of the Defender's make-up is aluminium rather than steel, too, which has required strengthening in key areas. It's yet another example of where Bowler has been able to use Land Rover's scale and resources in the test and development phase, running computer simulations to work out where any additional attention is needed, before prototyping a solution.
With the constraints of lockdown having eaten into the logistics, and therefore the time scale of the project, this has still been a double-quick turnaround for the team. 
But it doesn't show. From behind the wheel the Defender Challenge car feels as thoroughly engineered as you'd hope.
Forget any concerns about the engine. Yes, a V8 would be nice and hasn't been ruled out, but as McKechnie says: "300bhp is still more than enough to get you into trouble."
The Defender Challenge car is so trustworthy, soaking up bumps that you expect to jar your body and landing over jumps so softly and smoothly, that you always feel like you could have gone that little bit quicker.
It takes me a few hours to process what this means to me on my drive home. In my book, this defines fun. It keeps you engaged all of the time and ensures there's always that little bit more for an amateur like me to explore.
Bowler has applied the knowledge its engineering team has gained through years of experience to create something quite brilliant and surprisingly approachable given how serious the car looks. The beauty of Bowler's experience and its new relationship with Land Rover is already proving fruitful. We can't wait to see what's next.
Find out what happened when we went behind the scenes on the latest James Bond film with the new Defender...