Off-roading in the new Range Rover
We've already been impressed by the Range Rover, but how does it fare off-road? We hit the trails to find out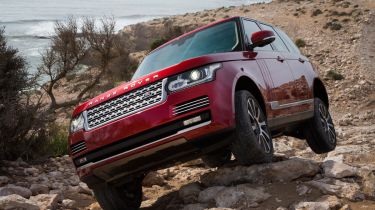 If you own a Range Rover, it'd be rude not to get it dirty at least once. You may not fancy a spot of green laning, but Land Rover will show you exactly what your car is capable of if you ask nicely – and the Land Rover ExperienceDays are an eye-opening hoot.
Land Rover's Terrain Response 2 system also makes its debut in the new Range Rover. Unless you read the handbook, or your dealer insists on explaining it in full, gory detail, you'll probably just leave it in auto mode.
Which is fine – the car will sense the roughest of terrain or slippiest surface and take care of adjustments to the air-suspension, smart differentials and throttle settings to get you over or through whatever might be in the way. All in less than the time it takes to blink.
But press the button and switch between the five settings, and you have complete control. The low-range gear ratios are a button push away, too, while the suspension travel is 100mm greater than any of the Range Rover's 4x4 rivals – handy if you happen to run into a rock fall on the school run.
And should you need to cross deep water on the way to the supermarket, the newcomer can wade at depths of up to 900mm. Why 900mm? It's way deeper than any other 4x4 will go; try anything more and you start to run the risk of floating away.
Most buyers will never venture beyond auto – but it's nice to know an adventure's there if you want it.