Lexus One online car subscription service launched
Lexus One allows drivers to subscribe on a monthly basis with the option to change cars or end their subscription every four weeks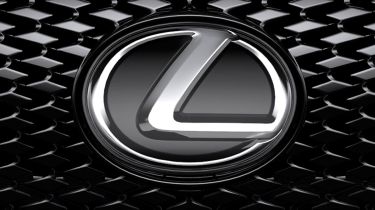 Lexus has launched a subscription service where drivers can access one of the brand's hybrid models in exchange for a monthly fee.
The service, called Lexus One, allows drivers to choose a car to drive for a month, at the end of which the driver has the option to keep the car they have, choose a different model or end their subscription.
• Facelifted 2020 Lexus RX revealed with updated tech and styling
At launch, the service is available to users living on the UK mainland and includes the CT, IS, NX, RC and RX. It has been launched in collaboration with specialist vehicle subscription company Drover.
The monthly charge covers the lease of the car, delivery and collection, insurance, servicing, roadside assistance and a weekly wash. The starting price is £619pm for the Lexus CT 200h.
The only expense drivers must cover themselves is fuel. There's also a mileage allowance of 1,000 miles per vehicle per month, although this can be carried over for successive months in the same vehicle if not reached.
• Prices announced for the new Lexus RC F range
The sign-up process can be completed entirely online, with customers required to create an account and provide details of their driving licence and current insurance. Subscribers must be at least 25-years-old and hold a full UK driving licence.
Ewan Shepherd, director of Lexus the UK, commented: "Lexus One opens up exciting new opportunities for people to experience our vehicles. It's designed to be completely user-friendly, letting you choose the vehicle you want, when you want it.
"The subscription covers all the principal financial aspects of running a car and the customer can decide when they want a change of model, or to end their participation.
"We are proud of our reputation for delivering amazing experiences and the highest standards of customer service and we see Lexus One as another example of how we can introduce more people to the great range of vehicles we offer."
Would you consider using a car subscription service? Let us know in the comments section below...