Lotus SUV confirmed for 2019
Lotus SUV will be lighter and faster than rivals, petrol powered and aimed at China only initially, with a diesel for Europe to follow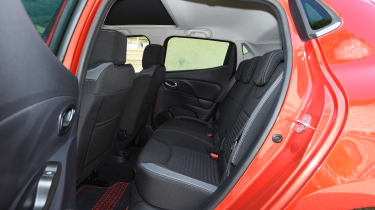 Lotus's new 2019 SUV could be heading to the UK in the next five years if the car sells well in its native China-only market. The British-brand announced plans to build an SUV for the rapidly expanding Chinese market earlier this year – and now Auto Express has learnt the car could be heading to the company's home market if the car proves a success in the Far East.
Lotus CEO Jean-Marc Gales told Auto Express the SUV will be "much lighter and faster than any other SUV currently on offer. Currently SUVs are too big and heavy." He added: "We want to get SUVs to be light and fast. The nearest rival will be the Porsche Macan – but ours will be better."
• Lotus 3-Eleven revealed at Goodwood
Earlier this year, Lotus' owner DRB-HICOM, signed a joint venture agreement between Lotus Group UK and the Chinese company Goldstar Heavy Industrial Co – but so far licences to build cars in China granted by the Chinese government have not yet been granted. Once they are, development will begin and the car should launch in China in 2019.
"The first market will be China but we haven't yet decided if it will be sold anywhere else. But obviously if the car is a success there – and I strongly believe it will – we will go outside of China."
Gales is keen to continue the current deal it has with Toyota so the SUV will be petrol-powered and most likely with hybrid electrification to satisfy Chinese buyers. But if the decision is taken to sell the car in Europe, the SUV would "have to be offered with a diesel engine" making it the first diesel-powered Lotus ever.
Over the next three years, Gales plans to up Lotus' sportscar production from just over 2,000 cars a year in 2014 to 4,000. But an SUV would bring in even more sales, says Gales, and the segment is one "manufacturers cannot ignore – even a sports car manufacturer".
Before the SUV's arrival in 2019, the British-built Elise, Exige and Evora will all be updated to make them "easier to live with – lower side sills to aid exit and entry and lighter steering" but the cars' basic package will "remain the same" including the engine line-up. Gales admitted hybrid power would be suitable for an SUV but not for its sports cars.   
Get all the latest news from the 2015 Goodwood Festival of Speed here...