Around 190bhp for Mazda MX-5 with BBR upgrades
Tuning firm BBR is now offering power upgrades for both 1.5 and 2.0-litre Mazda MX-5 models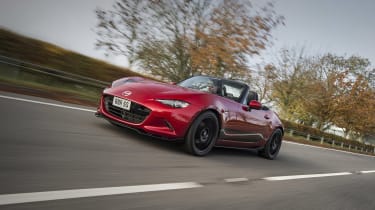 British tuning firm BBR has boosted the performance of the new Mazda MX-5, with the top 'Super 190' package increasing the output from the 2.0-litre version by 30bhp to 187bhp in total.
This is done by fitting a cold air intake, a sports exhaust system and ECU upgrades. Although the MX-5 has only been on the market a short while, BBR has been hard at work on the Mazda 3's similar 2.0-litre petrol to get a head-start.
There's a boost in torque too, with the 2.0 getting an extra 32Nm, for a total of 239Nm. There are suspension and brake upgrads too, with 30mm lower springs and a set of high-performance brake pads available for £495 and £195 respectively.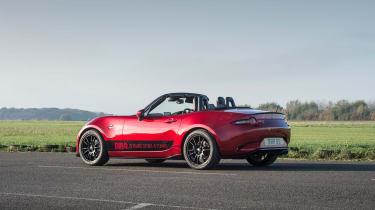 The 'Super 190' power upgrade costs £1,995, but there is also a 'Super 175+' upgrade which ups power to 175bhp for £495. Both of these are for the 2.0-litre engine, but there's also a £495 'Super 160' that gives the 1.5-litre unit an extra 21bhp, for a new total of 156bhp.
All of BBR's tuning kits are supplied fully fitted, but you can also order DIY versions that will save you some money - if you've got the skills to fit them yourself.
All the upgrades are fully reversible and MOT compliant, but you will lose Mazda's warranty if you have the upgrades fitted. BBR offers its own engine and drivetrain warranty for £50 a year, though.
Would you take your new MX-5 to BBR for a power boost? Let us know what you think below...