Mazda RX-Vision Tokyo concept previews new RX-7 coupe
This is the Mazda RX-Vision concept, a sleek sports car that hints at a new rotary-engined production car
Mazda has signalled its intent to embrace rotary engine technology again with a dramatic sports car concept at the Tokyo Motor Show.
The RX-Vision is a sleek front-engined, rear-wheel drive two-seater that points to a possible future range-topping production model wearing the famous RX-7 badge from the Japanese brand, and is sure to be welcomed by fans who lamented the axing of the RX-8 four-door coupe in 2012.
The RX-8 was hugely popular and great fun to drive, revving to 9,000rpm, but was hobbled by generally poor efficiency and high running costs. And Mazda now says addressing concerns about "fuel economy, emissions and reliability," will be key to how its rotary engine technology evolves.
The company has only issued sketchy details about the RX-Vision – and none whatsoever about the engine that powers it. But the model boasts striking styling and measures 4,389mm by 1,925mm by 1,160mm (slightly shorter, wider and lower than the RX-8, which is 4,430mm, 1,846mm and 1,340mm respectively). The wheelbase is 2,200mm.
A wide body, short overhangs and compact cabin are complemented by the low height, and a particularly long, low bonnet, made possible by the small dimensions and light weight of the SkyActiv-R rotary engine.
The styling follows the company's now familiar Kodo design language, with a flowing, minimalist look with obvious cues from some of Mazda's more recent production cars. However, Mazda has also been keen to ensure that it maintains clear lineage with its sports cars from the past.
A bold red paintjob made the show car look even more dramatic on the Tokyo stand, while elements that hint at some of Mazda's previous sports cars are incorporated into the design too.
Among the notable features are smooth curves, free of character lines, which deliver rich reflections depending on what angle the car is viewed from, and an adjustable spoiler at the back.
President and CEO Masamichi Kogai said: "It is a two-door, two-seater, a pure sports car design. It encapsulates the front-engine rear wheel drive design of the sports car. It embodies our Japanese aesthetics."
Big wheels – 9.5J at the front and 11J at the rear – shod with 245/40R20 and 285/35R20 tyres respectively, complete the look. Inside, the back-to-basics approach continues with a simple instrument panel and saddle-stitched leather.
Head of research and development, Kiyoshi Fujiwara explained to Auto Express why the time is right for the rotary engine to make a comeback. He said: "We want to return the rotary engine to the market some day soon. It's our heart and soul.
"In 2017 it is the 50th anniversary of the Cosmo Sport [Mazda's first production rotary]. Therefore we want to announce something in 2017 – and not a concept car."
The concept is said to hint strongly at what might be expected from a production car. Continued Fujiwara: "The concept car is not completely [the look of the production car], but some visions of it is in it."
Although no technical data is available for the engine in the concept yet, it is understood it will be a pure rotary, with no electric assistance, as had been speculated. Turbocharging is an option for a production model, though. And the Porsche Cayman is being openly discussed by execs as a car the rotary-engined Mazda could go head to head with.
Partnership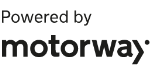 Need to sell your car?
Find your best offer from over 5,000+ dealers. It's that easy.
Fujiwara adds that advances in technology will allow for superior efficiency – always a big criticism of rotary power. 
He continued: "We realise the fundamental structural problem of the rotary, but recently new materials have been developed and also some measuring, sensing, technology has been updated. We can analyse the combustion in the engine by computer. We can control the ignition system or the injection system in the computer, and [see] what kind of economy can occur in the engine. That kind of technology can help us to new materials, a new ignition system or a new shape for the rotary.
"Hybrid is one future possibility for rotary engines but at first we have to show the rotary engine itself to the fans. Two years ago we showed a kind of usage of the rotary as a range extender, but many of the fans complained.
"They said firstly you have to develop a car itself with a rotary engine. [After that], then I can expand some of the business for rotary engines – that is the request from the fans."
Kogai added that a new rotary engined car would have to meet strict emissions targets for carbon dioxide and nitrogen oxide, but was unwilling to speculate on launch dates. "Saying anything puts too much pressure on our engineers and I want to avoid that."
And he also said no decision has been made as to where a rotary coupe would fit into the company's product range. "We haven't really talked about where the vehicle sits, whether it is going to be more upmarket than the RX-8 or below it."
Mazda's interest in rotary engine technology dates back 54 years to 1961, when it first started investigating the possibility of making a rotary commercially available. However, it wasn't until 1967 that the first production car was unveiled – the Cosmo, with its two rotor Wankel rotary engine. Over the next 35 years, the company launched a succession of rotary-engined RX models, with the RX-7 of 1978 among the most successful.
Rotary power reached a peak when Mazda's 787B won the 24 Hours of Le Mans in 1991. The last new rotary-engined production sports car was the RX-8 of 2003, but Mazda has continued to research and develop its signature technology since that model's demise in 2012. And Auto Express drove a rotary-engined Mazda 2 hybrid in 2013.
RX-Vision Q and A with Mazda R&D and design bosses 
Following the unveil, R and D boss Kiyoshi Fujiwara and global design boss Ikuo Maeda talked at length to Auto Express about the RX-Vision concept. 
How feasible is the design of this car?
IM  – It's a pure design exercise, so the details haven't been studied too greatly. But it includes elements that are adaptable to future models.
What do you want to achieve with the car's design?
IM – My biggest desire is to have an alluring design with a simple form, and also proportions that give the user a feeling of the performance. 
Which car would a rotary sports car compete with in terms of performance?
KF - If we are ever able to mass produce the car, then maybe the [Porsche] Cayman. But we would like to make the car lighter [than the Cayman]. Just like we have made the MX-5 a light car, we would like to do the same with this car as well.
How would you do this?
KF – If you look at the history of Mazda, we have always introduced new technologies in sports cars. For instance the RX-8 had aluminum doors and new joining technologies for the aluminium and steel. If we ever introduce this new model, there will be new technologies.
IM – There are many potential materials, but carbon fibre will be very important in the future. And we have used a considerable amount of aluminium in the MX-5 and we have the tech to use this.
Why is the RX so important? 
IM – Because we have a strong feeling that if we were to drop it, rotary technology would disappear from the world. So it's important we have a mindset to cherish it.
What is its link to previous rotary-engined Mazdas?
IM – Even though it is on the large side, it is an ideal to always be a lightweight sports car. That is why we wanted to create a tense, taut design. 
What targets would you have for fuel economy and emissions?
KF – Without any form of electrification, it should be at the same level as normal [non SkyActiv petrol] passenger cars. At this moment we are not working on  a rotary hybrid system.
Will this be a turbocharged engine?
KF – We believe a turbocharger is one of the opportunities we would look at for the rotary.
What is the interior like?
IM – The interior philosophy is the same as the exterior – try to reduce the number of elements to the optimum. It tries to express the tension of the design through using a lot of leather, so we used leather that is stiff like that used on saddles. The controls are simplistic.
Would you consider a convertible?
IM – We would definitely like to consider a soft-top. 
Could there be a rotary race car?
IM – That is something we would dearly like to do! We are now in the process of considering Mazda's motorsport technology but no conclusion has been reached from the study. But we have a very strong desire to get back to our racing activities.
Would a production car be as big as the concept?
IM – That is one possibility, to make it smaller.
How soon could a rotary make production?
KF – Firstly, we really want to ensure the quality of this car is really durable in the marketplace. We want to do testing work two or three times more than we do for other vehicles. This time we want to make sure there are no quality issues with rotary. Secondly, as a company we want to make sure the business is more robust, improve the figures, before introducing this model.
Could this car have a manual gearbox?
KF – If we have big power with the right weight car, manual transmission suits me. But some kind of automatic transmission like [Porsche's] PDK is required by customers in the world.
Will it be called RX-9?
KF – In the past RX-7 was always a two-seater, or two plus two. RX-8 was a four-seater. If we put on RX -9, is it a six-seater?! Therefore, with this car you can probably imagine the number!
Should Mazda bring back rotary engine tech for this car? Let us know in the comments section below...