New McLaren 720S Spider 2019 review
We give our verdict as we get behind the wheel of the drop-top McLaren 720S Spider for the first time
Find your McLaren 720S
Offers from our trusted partners on this car and its predecessors...
Or are you looking to sell your car?
Advertisement
There are few cars on the road that are as savagely quick as a 720S. The drop-top Spider version ups the excitement levels even further, and we loved it. Its pace is matched by its poise, with a delicious tactility to the controls and bags of grip. All is not quite perfect, though – build quality should be better, and the infotainment system leaves a little to be desired. Fix those and the McLaren 720S Spider is a five-star superstar.
As sure as night follows day, when McLaren launches a new coupe it's followed by a roof-off Spider version soon after, with a Longtail model on the horizon.
So, less than two years after the 720S launched – sitting in McLaren's mid-range Super Series – along comes the 720S Spider, offering the same sensational performance, but with added wind-in-the-hair thrills.
• New McLaren 600LT Spider review
As with all McLarens, the 720S Spider features a carbon core, which gives it incredible stiffness. In this case, the Coupe's Monocage II has been revised to incorporate a retractable hard top. Monocage II-S, as it's known, also takes care of rollover protection, but otherwise required no extra strengthening.
Other than that, changes are few: the attention-grabbing dihedral doors have been revised, there are delightful glazed 'flying buttresses' around the rear deck and the wonderful Bowers and Wilkins audio system has been tweaked for top-down driving. The price is different, too – at £237,000 the Spider costs £28,400 more than the Coupe.
Sitting behind you is the same ballistic 710bhp twin-turbo V8 with an equally mind-bending 770Nm of torque. Performance is just as incredible as in the fixed-roof car, with 0-60mph gone in 2.8 seconds and a top speed of 212mph.
However, the numbers don't do this car justice – the sheer performance levels on offer have to be experienced to be believed. With launch control engaged and the throttle pedal floored, you get a brutal shove in the back that just keeps on going.
The most fun is to be had with handling and engine both set to Track mode, whereby the dash display folds forward to give you a minimalist layout. Sport modes offer a halfway house between Track and Comfort; the latter turns what is a ballistic missile of a car into a fast but comfortable supercar.
Whichever mode you choose, you'll enjoy deliciously direct steering that gives ever-sharpening reactions as you flick through the drive settings. The alertness with which the Spider changes direction and the speed it can carry through bends makes the new McLaren feel much smaller than it is.
The party piece is the 720S's single-piece carbon-fibre roof that can disappear behind you in just 11 seconds at speeds of up to 31mph. The cabin remains reasonably calm with the roof down, while you can lower the rear glass to get you closer to the sound of the V8. If we're being picky, it's not quite as intoxicating a noise as that of a Ferrari 488.
Partnership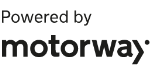 Need to sell your car?
Find your best offer from over 5,000+ dealers. It's that easy.
Still, the fact that the Spider is so usable is also a credit to McLaren's engineers. It's comfortable to drive at slow speeds with decent ride quality, while visibility is good front and rear. Access for a supercar is fine, too, and there's an extra 58 litres of space under the tonneau when the roof is raised – in addition to the 150 litres at the front.
Of course, the price doesn't stop at the £237,000 list; Luxury and Performance packs add various extras, although we wouldn't be able to resist the £7,500 electrochromic glass roof that can switch between tinted and transparent states.
The McLaren may be a dynamic tour-de-force, but there are two foibles. As in the 600LT Spider we drove in Issue 1,563, the 720S Spider's infotainment system remains an Achilles' Heel, lacking the connectivity that even Ferrari offers. It's not very usable and is slow to react, too.
Then there's build quality: our car had different-width panel gaps on each side of the bonnet. One engineer told us that was the difficulty with dihedral doors, but that will be hard to excuse when you're spending almost a quarter of a million pounds.