McLaren reveals softened 625C for Asian market
Detuned, more comfortable version of 650S supercar designed to appeal to wealthy Asian buyers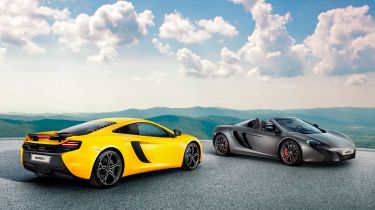 McLaren has released surprise addition to its range – a detuned version of the 650S supercar designed to appeal in Asian markets called the 625C. Only available in Hong Kong at launch, but set to branch out across the region, the 625C looks identical to the 650S, but uses the lesser state of engine tune from the discontinued 12C, and has revised suspension settings to make the car more comfortable and usable every day.
The 625C's 3.8-litre twin-turbo V8 develops 616bhp – that's down from 641bhp in the 650S (the names denote the power figures in PS) – and matches the output of the old 12C. McLaren claims that the 625C has enough shove to launch to 62mph in 3.1 seconds, and hit 207mph flat out. A 650S, meanwhile, achieves 62mph in 2.9 seconds, and an identical v-max of 207mph.
The 625C (the C stands for 'Club, supposedly hinting at a more relaxed nature) has softer rear spring rates, which McLaren claims makes the car the most compliant ever in the 'Normal' handling setting. The Sport and Track settings remain unchanged dynamically.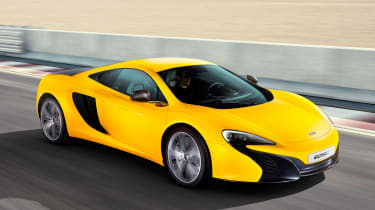 Like the 650S and defunct 12C, the 625C will be available as both a coupe and a folding hard-top Spider, both spun off the company's carbon 'MonoCell' tub chassis. However, unlike the 650S, carbon ceramic brakes are not included as standard. Instead, you get cast iron discs on the 625C.
McLaren says an explosion of sales growth in Asia has necessitated the need for the bespoke 625C. A whopping third of all McLaren road car sales are reportedly recorded in Asia, up from a not insubstantial 20 per cent just one year ago.
No pricing details for the car are yet available, but European fans lusting after an entry-level McLaren need only wait until next year, and the suspected 'P13', aimed at the Porsche 911 Turbo S and expected to cost around £140,000.
Now check out our video of the McLaren 650S flat out on track