New entry-level McLaren 540C confirmed
New Sport Series range will remain as entry point to McLaren ownership, with less powerful and cheaper 540C also announced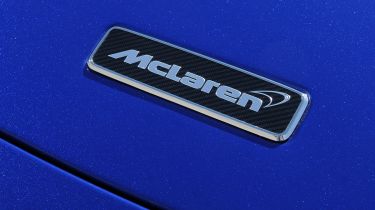 McLaren bosses have confirmed that the British brand will not introduce a model or model series beneath the new Sport Series range. The all-new 570S Coupe that made its world debut at the New York Motor Show this week will remain the entry point into McLaren ownership, at least until the cheaper 540C appears, priced at around £126,000.
"It's [the 570S] a big game changer for us, it moves the business to the next level but we¹re never going to be a high-volume car manufacturer," said Mark Vinnels, Executive Director of product development at McLaren. "The business plan is not based around chasing volume and it would be the wrong thing to do, McLaren is about exclusivity.
"If we go lower, there's more volume. It was a tough challenge to build a carbon tub for the Super Series - never mind the Sport Series."
As part of the Sport Series, McLaren will introduce three variants, made up of the Coupe, Spyder and what is likely to be a lighter and more powerful version akin to the 675LT from the more powerful Super Series, which debuted at the Geneva Motor Show earlier this year.
McLaren will also take the covers off another Coupe variant of the Sport Series at the Shanghai Motor Show next month in the shape of the 540C. Like the 625C, the 540C will be a lower-powered and softer version aimed at the Asian markets. It will, however, be made available globally.
"Someone who is considering buying a 911 Turbo or a Audi R8 now has the option to buy a McLaren, which is something very attractive based on what we have delivered," said Vinnels.
McLaren will also stick to its promise of deliver a new model or variant each year, with Vinnels also confirming the brand has a product plan which stretches up to 2023.