Mercedes to launch three new electric car platforms in 2025
Mercedes aims to have a battery-electric vehicle in every segment it serves by 2022, before rolling out its new platforms mid-decade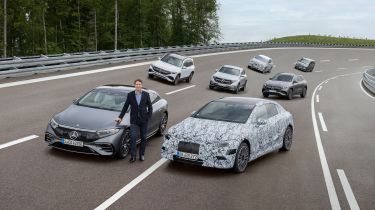 Mercedes has confirmed that it will launch three new electric vehicle platforms in 2025, as part of the company's transition towards becoming an all-electric manufacturer.
Mercedes has also said that it will have a battery electric option in every vehicle segment the company services by 2022, and that by 2025 buyers will have an electric alternative for every model the manufacturer makes. This has already started, with the EQS and S-Class, as well as the EQC/GLC and EQA/GLA models.
To move the project along, Mercedes has devised a strategy which will see it spend more than €40 billion (£34 billion) on research and development between 2022 and 2030.
The manufacturer's electric future rests on a completely redesigned battery technology, more efficient electric motors and three new platforms, called MB.EA, AMG.EA and VAN.EA.
MB.EA will underpin the company's future medium and large passenger cars; AMG.EA will form the basis of the firm's next-generation electric performance models and VAN.EA will be the basis for the brand's electric light commercial vehicles.
Mercedes will also shake up its electric motor technology, launching a new 800v electronic architecture for its future EVs. The firm has acquired the Oxford-based electric drivetrain manufacturer YASA to help out, which specialises in high performance axial flux electric motors.
Currently, most electric vehicles on the market use radial motors, which have a rotor contained within a cylindrical stator. An axial flux motor instead mounts the rotors alongside the stator, which brings several advantages.
Primarily, axial motors have a greater power density than radial motors – but their construction is also much lighter, which will help Mercedes maximise the efficiency of its next-generation battery packs. The system is more energy efficient as a whole, too.
And, in an effort to reduce complexity in its line-up (and therefore maximise value), the new electric drive system will be fitted across Mercedes' entire range of electric vehicles.
Mercedes will also ramp up its battery production to meet the increase in demand. The firm will launch eight new battery factories around the world to meet the expected production capacity of more than 200 gigawatt hours for its future EVs.
So far, there's one planned for the United States and four scheduled for launch around Europe. The new batteries will also be heavily standardised, meaning they'll be compatible with more than 90 per cent of the company's future models.
Mercedes is also actively researching solid-state batteries. The firm's Chief Technical Officer, Sajjad Khan, said the technology will "double the energy capacity and reduce the weight in the same packaging space." He also mentioned how the cells can endure more charging cycles than a traditional lithium cell.
Mercedes is also working with partners such as Shell Recharge and Ionity to make charging its electric vehicles more convenient. The Mercedes me Charge service is already one of the world's largest charging networks with more than 530,000 charge points worldwide. The Shell Recharge partnership will add a further 30,000 chargers to that roster.
The company has committed to reducing its carbon footprint, too, accelerating some of the goals it set in its previous 2039 targets. By 2022, all of Mercedes' passenger car and battery assembly sites will be completely carbon neutral; the firm's Factory 56 in Sindelfingen, Germany already operates on these principles. 
Partnership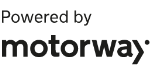 Need to sell your car?
Find your best offer from over 5,000+ dealers. It's that easy.
Mercedes will also work to recycle its battery packs, by either repurposing them as energy storage units or dismantling them and using the materials in the production of new cells.
Ola ​​Källenius, CEO of Mercedes and Daimler, said: The EV shift is picking up speed - especially in the luxury segment, where Mercedes-Benz belongs. The tipping point is getting closer and we will be ready as markets switch to electric-only by the end of this decade.
"This step marks a profound reallocation of capital. By managing this faster transformation while safeguarding our profitability targets, we will ensure the enduring success of Mercedes-Benz. Thanks to our highly qualified and motivated workforce, I am convinced that we will be successful in this exciting new era."
Now read all the latest news about the Mercedes Vision EQXX – the company's 620-mile electric prototype vehicle…