Mercedes Citan gets new six-speed auto
Mercedes Citan van and 5-seat Tourer models with the 112 petrol engine to be offered with a dual-clutch transmission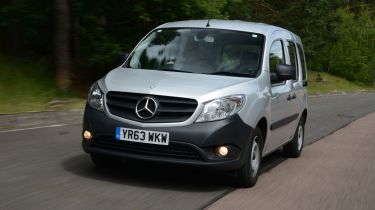 The Mercedes Citan van is set to get an update in June with the addition of a six-speed, dual-clutch transmission as an option.
The dual-clutch box should make light work of town driving, which is where these smaller vans tend to spend a lot of their time. Mercedes says it combines the comfort of an automatic with the driving dynamics of a manual.
The new gearbox, named 6G-DCT is only available with the 112 petrol engine in either panel van or Tourer people-carrier form. The 112 is a 1.2-litre petrol unit with 114bhp, and features only on long-wheelbase models.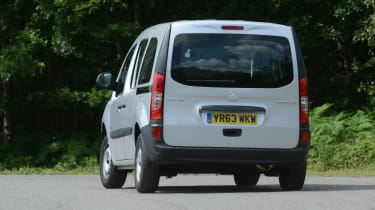 When fitted with the new dual-clutch gearbox, the new Citan is able to achieve 44.1mpg combined, with CO2 emissions of 144g/km – which compares pretty favourably with its rivals.
The Mercedes Citan 112 fitted with the new optional DCT will cost from £15,820 (excluding VAT) for the long-wheelbase van version, or £17,900 for the Tourer people-carrier. That's about £1,500 over the standard manual model.
The new optional automatic transmission will be available on the Mercedes Citan from June 2016.
Would you prefer an automatic or a manual gearbox on your compact van? Let us know in the comments below...