New Mercedes G-Class prototype ride review
We get taken for a ride off-road in a prototype version of the new Mercedes G-Class
All-new technology, yet familiarly old-school charm and capability blend in Mercedes's anomalous G-Class. No pastiche, it remains utterly G-Class, only massively improved in every area. Doing that has removed many of the compromises of the ancient old model without apparently robbing the G of what makes it so appealing. Still an oddity, then, but a far better one now.
Schöckl, Austria. A 1,445-metre high mountain, which for the last 45 years has been the home of the Mercedes G-Class. The original was developed here, starting seven years before its market introduction some 38 years ago. A freak in the Mercedes line-up, the G-Class has remained on sale despite the world around overtaking it, yet sales in the last few years have broken records.
Call it nostalgia, but for all the G's iconic looks and hand-built appeal, even the most ardent fan would be hard pushed to describe its drive as sophisticated. Ancient, bouncy and inaccurate, certainly, but that's about to change.
The swirling camouflage isn't fooling anyone, there's a G-Class under it, only it's all-new. It might not look it, but Oliver Metzger, Head of Development G-Class, says there's only five carry-over parts. They are the door handle, the washer nozzle for the headlights, the towbar, interior sunshades and the spare rear-wheel cover. 
That underlines just how extensive this new G-Class is, with Dr. Gunnar Güthenke, Head of G-Class, saying: "our mission statement at the beginning of the development was the G-Class we make into an icon, only better."
As part of that iconic status it has to be a proper off-roader. It retains a body on frame construction, then, though getting that technology through modern crash regulations hasn't been easy. Then there are iconic design details like those prominent wing-mounted indicators too, which caused the engineers no-end of trouble. To get them past pedestrian crash protection they now collapse into their housings if 150kg of force is applied to them. There's a longer wheelbase of 40mm, the body being 50mm longer, which aids crash performance and has the useful benefit of increased interior space, too.
Riding in the new car up Schöckl it's clear that the off-road performance exceeds that of its predecessor. Thank that more sophisticated chassis, which gains a revised rigid rear axle with four-links and a Panhard rod to improve control.
The front suspension is a double wishbone set-up. There's coil springs, air springs deemed to fragile for the G's extreme off-road ability, with the standard passive damper set-up having a frequency-actuated bypass valve that allows huge wheel articulation off-road but affords a controlled ride on it. Optionally there's a variable damper set-up with selectable modes, which is what we're riding in today. Another key change is the replacement of the vague re-circulating ball steering set-up for a rack and pinion set up, it's very obvious even from the passenger seat that Metzger is less busy at the wheel.
• All we know about the new 2018 Mercedes G-Class 
Partnership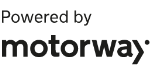 Need to sell your car?
Find your best offer from over 5,000+ dealers. It's that easy.
Off-road then it's extraordinary. To the familiar selectable Mercedes-Benz drive modes it gains a 'G-Mode', whichre-calibrates the damping, steering, transmission and accelerator response, allowing the G-Class its phenomenal off-road ability.
Metzger admits with the G-Class they deliberately avoided the addition of push-button elements like Hill Descent Control, saying: "we want to be in the old world. And the old world for us is the low range and the three differential locks. You switch into the G mode if you go into the low range mode. But in low range you still have all the safety and assistance systems active, but with the thresholds pushed up. As soon as you put on the differential locks they're absolutely off." 
Do that and it'll get everywhere, but with greater ease than the old car. There's a huge increase in space inside, the greater torsional rigidity on offer from that new body and chassis combination helping increase refinement and comfort.
It's the suspension's control both on and off-road that's most apparent though, the new G-Class is very familiar in how it looks and feels, but far more up to date in how it rides and drives. Add modernity inside, and the retained old-school character of its looks and feel of elements like the ways the doors clunk when you shut them, and Mercedes's new G is a very clever replacement of its iconic anomaly.