New Mercedes G 350d 2019 review
The Mercedes G 350 d might be £50,000 cheaper than the V8 AMG G-Class, but does it offer better value for money?
Find your Mercedes G-Class
Offers from our trusted partners on this car and its predecessors...
Or are you looking to sell your car?
Advertisement
Many will see the 'entry-level' Mercedes G 350 d as a poor man's AMG G 63. However, while it may lack its sibling's boisterous character, its packaging isn't without appeal. It's quiet, comfortable and incredibly smooth, and for those looking for all the style and presence of the legendary G-Class without the shouty soundtrack, it could be just the ticket. Beware, however, whichever model you chose, you'll pay for the privilege.
Believe it or not, the storming V8-engined Mercedes-AMG G-Class actually outsells the diesel version, despite costing almost £50,000 more. When it comes to big, brash SUVs, it seems there really is no replacement for displacement.
However, with just as much luxury as the AMG G 63, plus more favourable running costs, the G 350 d diesel isn't without merit. In fact, with a 500-mile range, it could be the G of choice for those who want a go-anywhere SUV that can do London to Edinburgh on a single tank.
Be under no illusion, though: this is still an expensive car to run. It'll take 100 litres to brim the G 350 d with diesel, and you'll struggle to hit more than 25mpg on a run. Despite being more frugal than the AMG, it still sits in the very highest tax brackets – both for private and company car drivers.
Visually, there are a few key changes that separate the diesel car from the flagship AMG. The G 350 d gets a slimmer stance and smaller (still 20-inch) wheels, giving it a taller and less aggressive appearance. It's still immediately recognisable as Merc's iconic 4x4, with an identically boxy shape and a boot-mounted spare wheel. The side-exit exhausts have gone, however, as has the AMG's subtle-yet-purposeful bodykit.
Inside, it's as plush and luxuriously appointed as you'd expect a £90k Mercedes to be. The familiar dual-screen infotainment system looks great, though all the controls are operated via the click wheel on the centre console; there's no touchscreen set-up, making the standard-fit Apple CarPlay and Android Auto harder to navigate on the move.
But of course, the biggest differences are under the skin. The G 63's hand-built 4.0-litre twin-turbo V8 is replaced by Merc's tried and tested in-line six-cylinder diesel – here producing 282bhp and 600Nm of torque. That's a decent blend of power and torque, though in something weighing almost 2.5 tonnes the 350 d never feels particularly fast. 
And yet all that torque means it pulls strongly, even when loaded with people and luggage. Mercedes claims the G 350 d can tow a 3,500kg braked trailer, and we can well believe it; the G-Wagen shrugs extra weight with ease. Provided you toggle the suspension settings round to Sport using the Individual drive mode, the car doesn't feel too unwieldy either. The brakes are solid, and more than up to the task of effectively slowing such a heavy vehicle.
On the motorway, the G 350 d settles into a cruise more akin to an S-Class than its bluff dimensions might suggest. In spite of its flat front end and upright windscreen, the G-Class is immensely quiet, with no road noise and very little wind disruption around the door mirrors. The ride is particularly impressive, too, as on these smaller 20-inch wheels, the huge arches allow for deep tyre sidewalls, which smother the worst lumps and bumps – even on rough British roads.
Partnership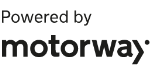 Need to sell your car?
Find your best offer from over 5,000+ dealers. It's that easy.
Of course, the G is peerless off-road, too, with three locking differentials and a specific G-Mode, which also activates the car's low range gearbox. It offers almost unrivalled approach, departure and break-over angles, and will ford water up to 70cm deep. It'd make mincemeat of a sodden field, for sure – even with a horsebox or trailer on the back.
Despite Mercedes trying to distance the 350 d from its V8 stablemate, it is only available in AMG Line trim. While the options list is long, every car comes with powerful LED lights, heated and electrically operated leather seats, three-zone climate control and that dual-screen infotainment display. Our car also featured things like a 360-degree parking camera, an electric sunroof and a Burmester stereo.
But however you look at it, the G-Class is expensive. Mercedes advertises the car on its customer website from £1,159 per month on a three-year PCP plan – and even then you'll need a £15k deposit. The cheaper GLE 350 d, which is just as plush, better to drive and almost as imposing, is only £652 per month on identical terms.