Hydrogen-powered GLC SUV to lead Mercedes electric car range
A new modular platform will be the basis for a whole range of electric and hydrogen Mercedes cars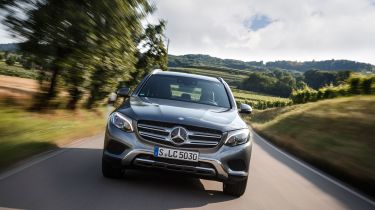 Mercedes new GLC SUV will get hydrogen power next year, leading the way for a whole range of models that will share electric technology from a new modular platform.
Prof. Dr. Thomas Weber, Mercedes' research and development boss, told Auto Express, "Our research is behind us and we are in the middle of the roll-out of the next phase.
"We decided to do a series production of a full-electric fuel cell vehicle with a market launch next year. These fuel cell-powered vehicles will be an SUV, based on our GLC, which will contain the newest fuel cell technology as an integral part of our new electro mobility modular componentry set-up.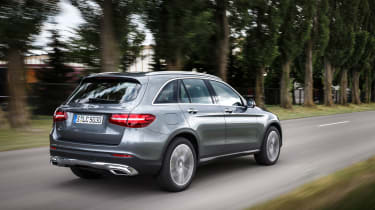 "In the meantime that helps us in the development of a full-electric battery power vehicle as well, 400-500km range, with common components like batteries and battery management systems and so on. They can be modular and we can share components, we can use these synergies on the volume side to reduce costs, which will help push the fuel cell topic."
Mercedes CEO Dieter Zetsche also confirmed his company's plans, telling us: "We will be there with relevant volume – everybody sees today much longer range for battery electric vehicles than we were imagining five years ago, while charging times have diminished significantly.
• Best electric cars on sale now
"The benefit to the environment is real. But the relative position of hydrogen-powered electric cars versus battery electric cars has deteriorated over the past five years, but that doesn't mean it will be the end of the day. So we will be there and we will continue to be up to date as far as the technology is concerned." 
Zetsche also said that Mercedes would launch ten plug-in cars by 2017 and a full-electric vehicle at a time scale "more or less in sync with our main competitors". With Audi expected to launch a Tesla rival next year, we'd expect a fully-electric production Mercedes to arrive within the next couple of years.
Meanwhile, Zetsche is keeping a close eye on companies like Apple and Google who might not yet be car makers, but who could become rivals in the future. He referred to them as 'frenemies' saying, "They could be collaborators, but they might well become competitors, but that's what keeps us agile."
Get all the news from the 2016 Detroit Motor Show here...