Why reborn MG is thinking big again
The reinvention of one of Britain's best-loved brands is only just beginning. MG's UK team reveal their recipe for success
Success breeds success, they say. But for a British brand like MG, there's more to its continuing growth than its reputation and one of the most famous badges on the road. This is a tale of huge investment, all-new products, the right technology at the right price, and smart customer service.
MG recently posted the best single month for sales in the company's history, capping a quarter when its numbers were up a staggering 70 per cent on the same period in 2018. And that after a year when MG doubled its numbers to become the fastest-growing car manufacturer in the UK.
This success has been driven by a number of factors – expansion of the product line-up into the types of vehicles customers increasingly demand, the addition of extra dealerships for sales and servicing in key areas of the country, better finance rates for PCP deals and the adoption of a seven-year warranty that really helps resale values for those who still prefer to buy their car outright.
In particular, that range transformation has given the British marque breadth in all the right areas. At the entry point sits the MG3 supermini, which trades hard on above-average practicality for its class, crisp styling, strong infotainment and big-value pricing (its prices start at less than the magic ten-grand mark).
At the top of the range is the GS, which is a full-sized family SUV with space for five and their luggage. It offers plenty of cruising refinement and technology for everyone on board.
And in the middle, perhaps the model that has made the biggest difference of all: the ZS, an SUV small enough to appeal to crossover buyers, yet bigger than the class average, and so able to deliver enough practicality to be a small family car. More than 7,500 examples have already been sold.
"Product has been key for us," says Daniel Gregorious, MG's head of sales and marketing. "Having two SUVs in our line-up, at the right size, has allowed us to cater for small and large families, in the area of the market that has now become, in effect, the family car."
Engineered for British tastes
That's true – but types of vehicle alone wouldn't be enough. Another of MG's strengths is how the vehicles look and feel perfectly suited to the British market. There's a reason for that: MG's owner, Chinese giant SAIC,has been careful to incorporate UK engineering data into every model. The cars are all tested right here on British roads before their final settings are signed off, too.
With an advanced design team based at MG HQ on London's Marylebone Road, the British design influence shines through, a key strength for the current model range.
That backing for the brand from one of China's largest automotive and engineering groups has reaped rewards in several key areas. For starters, MG's focus on value doesn't prevent it from offering plenty of technology in its vehicles. Even the MG3 comes with an eight-inch touchscreen on most versions – a relatively large display for a supermini – while both the ZS and GS Exclusive variants are available with satellite navigation.
Partnership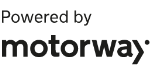 Need to sell your car?
Find your best offer from over 5,000+ dealers. It's that easy.
Matthew Stevens, MG's product and planning manager, says, "We've been able to offer in-car features at the right price. So the infotainment systems are popular with customers, because they offer the right functionality, including Apple CarPlay™, but still in a car that has a good monthly finance rate."
Investment in quality also persuaded MG to offer the best customer peace of mind in British showrooms – through a seven-year warranty on MG3 and ZS. "The seven-year warranty is a huge statement for many customers," Gregorious adds. "It's a major commitment on our part, showing real faith in our products, but private buyers love it because it brings peace of mind and helps the secondhand values when they eventually want to change the car." But those developments on product alone won't guarantee upward progress, of course. Gregorious says the current 92-strong dealer network will require some further growth – he has around 120 locations in mind for the ideal coverage – and MG continues to work with its retail partners to improve the customer experience and the already-impressive levels of customer retention.
New models on the way
There's determination at MG, in fact, to build on this early momentum with further product range updates and, where suitable, expansion. An all-electric version of the ZS will arrive in the UK in early autumn, giving the brand an early foothold in another rapidly growing area of the new-car market (and a more practical offering than anything else at its price). Again, the ability to bring that vehicle to market now – and with shorter delivery times than many comparable EVs – is down to SAIC's scale and its backing of the MG brand.
An all-new family SUV is expected at the end of this year, too, and by 2021, the company expects to be selling the production version of the dramatic E-motion concept – a pure-electric coupé with four-wheel drive and sports-car-rivalling performance. "We're really excited about the E-motion," says Gregorious. "It has fabulous technology and will be a terrific 'halo' product for the MG brand – a real statement. Electrification has huge potential for us. MG [and sister brand Roewe] sold 140,000 electric cars in China alone last year, so we already have experience, the technology and the capacity to supply electric cars at the right price."
With that next generation of tech now only a few months away, the conventionally powered range continuing to develop apace and further improvements in dealer service, plus the security of that seven-year warranty, MG is ideally placed to kick on again. And again.
To book your test drive and be in with a chance of winning £2,000 worth of fuel, go to mg.co.uk/fuelledbyMG. Terms and conditions apply.