Best-selling Haynes Manual in lockdown is a guide to rearing chickens
Iconic car and motorcycle workshop guides dramatically outsold by the Chicken Manual, the popularity of which soared 1,600% during lockdown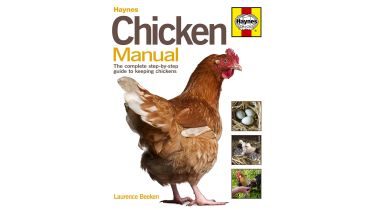 Think of a Haynes workshop manual and your mind probably turns to a cutaway drawing of a BMC Mini, or a description of the intricacies related to changing the clutch on an Austin-Healey Sprite or the throttle cable on a Triumph Bonneville.
But while car and motorbike manuals have remained popular with home mechanics looking to work on their vehicles, the best-selling guide in the Haynes series during lockdown is a handbook on keeping chickens.
Demand for live chickens has soared during the coronavirus pandemic, to the extent that waiting lists for the birds are running to months in some areas. The rising popularity of chickens comes from cooped-up householders going straight to the source for their eggs, as supermarkets supply chains remain patchy.
Plucky poultry fanciers who have been lucky enough to lay their hands on their own brood have clearly been in need of some assistance, though, and rather than winging it and falling fowl of rookie errors, many have found the Haynes Chicken Manual to be eggsactly what they need.
Haynes itself appears somewhat shell-shocked by the popularity of its guide to keeping chickens, reporting that sales increased by 1,600 per cent after more than 12 weeks of lockdown.
The Chicken Manual provides a complete guide for people wanting to keep chickens for food and pleasure, giving novice owners advice on daily chicken care, the different breeds of birds available, how to build a coop, and much more besides. Those combing through the book may be pleased the authors have stopped short of cutting away a chicken for the anatomy section, though.
The popularity of the Chicken Manual will undoubtedly ruffle a few feathers, as will the fact the Haynes guide to the Star Wars Millennium Falcon has been the third best-seller in the Haynes line-up during lockdown. Another sign of the times is that the Haynes Bike Book is the second most popular title, as struggling commuters look to pedal power as an alternative to public transport.
Manuals for vans are also popular, as home deliveries have increased sharply during the lockdown. Guides for the Ford Transit, Volkswagen Transporter, Vauxhall Vivaro and Renault Trafic all occupy places in the top 10, with a guide to the Vauxhall Insignia being the only car manual in the best-sellers' list. The Triumph Bonneville Manual was the fourth most popular guide.
Jeremy Yates-Round, managing director Haynes Consumer said: "We expect interest in our manuals to continue to rise as people start to seek ways to become more self-sufficient or learn something new at home through our lifestyle manuals." He added: "We are also seeing more people seeking professional and trusted advice on how to repair and maintain their cars and motorcycles, as people start to tinker with their vehicles whilst at home."
Have you got a Haynes Manual? Let us know what you think of it in the comments below...