Best cars at the 2014 Beijing Motor Show
We pick our top 5 highlights from the 2014 Beijing Motor Show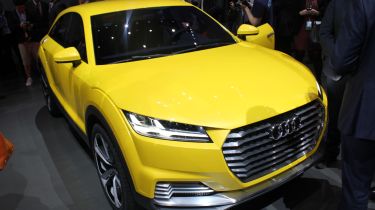 The Beijing Motor Show is a bizarre mix of ultra-expensive luxury cars, mainstream motors with global appeal, locally produced vehicles that are improving in standard and some very shoddy low-end Chinese models. But there were some real highlights – and deputy editor Graham Hope and deputy news editor Luke Madden pick out their five favourite show stars...
Volkswagen Golf R 400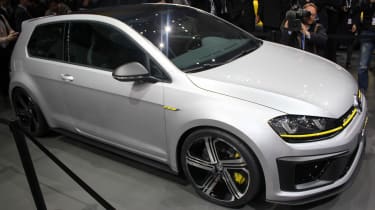 What's not to like about a Golf with 395bhp and capable of 0-62mph in 3.9 seconds? It looked powerful and purposeful without appearing cartoonish, and although officially not for production there seems a strong chance it will make showrooms.
Audi TT Offroad Concept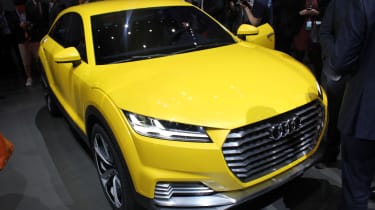 A TT on stilts? The idea of a TT SUV would have been laughed out of court a few years ago, but now coupe-SUVs are the height of fashion, it makes perfect sense. Almost certain to make production and plug-in hybrid tech gives it 149mpg potential and 0-62mph in 5.1 seconds.
Mercedes Concept Coupe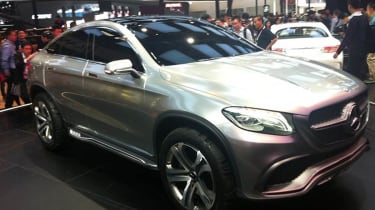 Another coupe-SUV, following on from the unexpected success of the BMW X6. This will make also make showrooms – likely badged MLC – and is based on the M-Class platform. Promises to be much more fun to drive than the M-Class, though, backing up its sporty profile.
Lexus NX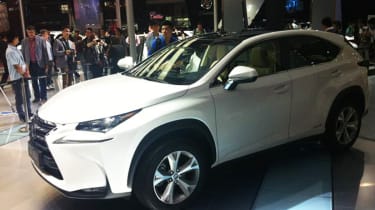 A bona fide world debut of a showroom-ready car. The NX concepts have divided opinion, and there were some showgoers still unconvinced by its unique styling but we liked it. Lexus has adopted a strategy of being bold rather than fading into the background, and is all the better for it.
BMW Future Vision Luxury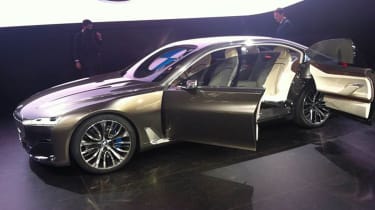 Does exactly what it says on the tin. With a name like that there is no mistaking what this BMW is all about. Aluminium and carbon construction is likely to make it on to next 7 Series, while an array of exciting gadgets preview a hi-tech future from the German brand.
Get all the latest news from the Beijing Motor Show by clicking here...