'The temporary shutdown of car factories could benefit manufacturers and customers'
With car factories around the world closing temporarily, it may give manufacturers the chance to clear out the current backlog of unsold new cars, says Mike Rutherford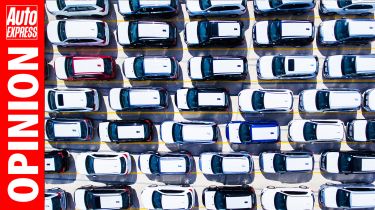 Can there be any positives to come out of temporary car factory closures across the globe? For salt-of-the-earth workers struggling to earn a living from motor manufacturing and related industries, the obvious answer has to be no. Such folk ain't daft. They/we know that in these unprecedented times, concerns and worries will inevitably exist in and around car-related workplaces and beyond.   
As with most others, I'm just longing to 'get back to normal'. But frankly, as I'm stuck in the US while writing this, I'm no longer sure what normal is. 
In the car world we love, the only certainty – the new normal, if you like – is massive change. And change is happening, and will continue to happen, like never before. And to be clear, such upheaval applies to Britain and the rest of the world. This isn't a UK thing. It's a global thing. We're in this together. 
Ironically, announcements of temporary factory shutdowns during the pandemic come at a time when I've acquired figures showing that global car sales have well and truly peaked. For years they've been declining – from over 70million in 2017, to 64m in 2019. And further reductions are likely in future years.
Last year alone, the world's car makers built almost three million more cars than they could register or sell. And this excess of product was in addition to the oversupply of millions of vehicles in earlier years. 
In short, the industry has been building too many cars for too few customers – resulting in some unsold products spending too long on forecourts or stored on disused airfields. March's widespread call to suspend production will at least allow volume manufacturers and their workers to redress the balance. 
Then, consumers can look forward to fresh new cars – as opposed to stale examples that are technically 'new and unused' but 'old' in the sense that they may have been built many months ago and left to languish since. With leading car-producing nations desperate to outdo each other, no wonder supply outstrips demand. In China last year, 21.3 million cars – many of them less than desirable – were built. Japan did 8.3m, with Germany (4.7m), India and South Korea (3.6m apiece) making up the remainder of the global top five. 
Another new norm is that the US – the 'home of the motor car' – has slumped to sixth place in the league table (2.5m in 2019). Meanwhile, unlikely Brazil (2.4m) and humble Spain (2.2m) must fancy their chances of overtaking the States. France (1.7m) and Russia (1.5m) complete the Top 10. The underdog Czech Republic (1.4m) and modest Mexico (1.4m) are now larger car producers than the UK (1.3m). Fear not, though. We're still in the premier league of car-producing nations. And we have no plans to leave any time soon. 
Our prestigious home-grown car companies and the high-volume foreign makers who chose to come here are determined to keep us in the premiership. And so are their talented 'players' – the loyal employees who are among the finest and most versatile in the world. Genuinely, I have every faith in these Brit-based companies and workers – in normal and abnormal, ordinary and extraordinary, happy and sad times.
Partnership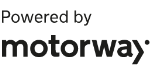 Need to sell your car?
Find your best offer from over 5,000+ dealers. It's that easy.
Do you agree with Mike? Let us know in the comments below...