Easing of lockdown causes 72% spike in car breakdowns
New Government guidance encouraging people to travel to work and allowing recreational activities leads to more breakdown patrol callouts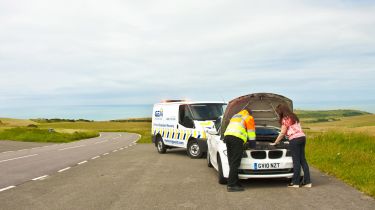 The easing of the UK lockdown has led to a 72 per cent increase in car breakdowns, new figures suggest.
Comparing the week-long period of 25 March to 1 April 2020 - when the UK's coronavirus lockdown was first implemented - with 6 May to 13 May 2020 - after the lockdown had been eased in England - Green Flag saw a 72 per cent rise in the number of breakdowns its patrols attended.
The rise is thought to be a result of cars not having been properly maintained during lockdown. Now that motorists are permitted to use their cars for more purposes, they're getting out on the road and encountering battery failures and other mechanical problems.
Green Flag advises drivers who aren't using their cars to prevent battery failure by starting their engine once a week and letting it run for up to 20 minutes. Motorists should also try to move their cars at some point, as tyres can develop flat spots if a car is left sitting in the same position.
Moving the car should also help prevent corrosion between the brake discs and pads. In addition, it's wise to turn the air con system on now and again to prevent the seals drying out and leaking.
Mark Newberry, commercial director at Green Flag, commented: "With the slight easing of lockdown in England, a pathway for a return to 'normality' has been laid, but with any major change, or... in this case return, preparation is key.
"With more drivers expected on the road in the coming days, we're urging people to make sure their cars are roadworthy, checking the vital components, and ensuring they have the necessary rescue cover in place, should they have cancelled or downgraded recently.
"As well as this, we are also urging drivers to make sure they remain safe as they start to travel more, whilst following the government's current guidelines."
Have you taken precautions to look after your car during lockdown? Let us know in the comments...