Kia plans small electric car to rival Citroen Ami
Kia's new electric city car would address drivers' safety fears about travelling on public transport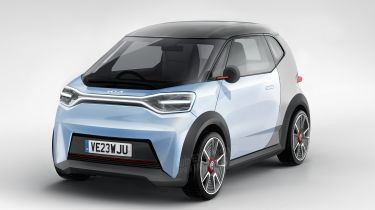 Kia will take advantage of a shift away from public transport with a new, all-electric small car set to rival Citroen's Ami. The Ami has made waves across the automotive industry, having just gone on sale in France with a list price starting from 6,000 Euros (£5,252) or a lease deal with a 2,641 Euros deposit (£2,311) and only 19.99 Euros (£17.50) per month.
Speaking exclusively to Auto Express, Kia Motors Europe COO Emilio Herrera said: "People want to feel safe today. We saw that very clearly from a survey that was done after coronavirus in China, which showed people had moved from public transportation to private transportation.
"That was very clear – 34 per cent of private use before the crisis to 65 per cent. So 65 per cent of people in China would choose their private car. The reason is because they feel safe in their car and they feel unsafe in public transportation. I think if people had a choice in London, they'd choose to drive their own car."
Herrera went on to reveal that Kia is looking at plans to build a small electric car, as previewed in our exclusive image, to take advantage of this shift. "We are already studying a proposal on having very small micro vehicles for urban use – we see a real potential," he explained.
"Those vehicles we are targeting are EVs – 100 per cent electric with a small range, but being used only in an urban environment. Our project is looking at what we call L6 and L7 cars in the sector, the type of cars such as the Ami. It's something we're investigating at this point in time because we believe it could be an alternative to public transportation, providing we can deliver it at a very similar cost to public transportation.
"So that means a subscription model, or you can rent it for a week or month, so it needs to be pretty flexible like public transportation. We're really looking at very low monthly prices for subscription, so it can really compete – and the Ami is one of the vehicles we've looked at."
Earlier this year, Kia's sister brand Hyundai announced a collaboration with Los Angeles-based EV maker Canoo to co-develop a small electric vehicle platform for autonomous and urban EVs. A statement at the time said: "The companies will jointly develop an all-electric platform based on Canoo's fully scalable, proprietary skateboard design for upcoming Hyundai and Kia electric vehicles (EVs) and Purpose Built Vehicles (PBVs). Hyundai Motor Group expects the new platform using Canoo's skateboard architecture to allow for a simplified and standardised development process, lowering vehicle price."
Herrera would not be drawn on whether that platform would be used for the small Kia, but he was clear that he expected Kia to lead the development of a new platform for its new small car: "We could eventually share the platform with Hyundai, but the idea is to have a dedicated platform from Kia that we could eventually share with Hyundai.
Partnership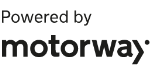 Need to sell your car?
Find your best offer from over 5,000+ dealers. It's that easy.
"The idea with this project is for it to be global, not just for Europe. It will have the synergies of scale to ensure that this vehicle would be available at a very cheap price for consumers."
Although Herrera wouldn't confirm a timescale for the new small Kia, Auto Express understands that it could be the second or third new electric vehicle to launch following a production version of Kia's Imagine concept, which is expected early next year. That means the small car could be seen as early as 2021, with a production model on sale by 2022.
What's your view on Kia's plans for a small electric car? Tell us in the comments...