Hybrid and electric cars outsell diesels in Europe for the first time ever
European registration figures show diesel cars playing second fiddle to the combined might of hybrids, plug-in hybrids, mild hybrids and electric cars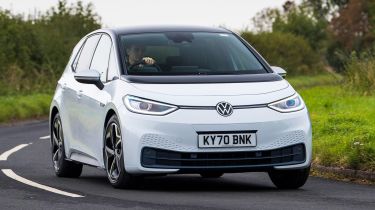 Cars with an electrified powertrain outsold diesel models in Europe for the first time last month, according to the latest registration figures.
A total of 1.3 million new cars were registered in Europe in September, with 327,800 of those being electrified and around 322,400 being diesel. Petrol cars made up 47 per cent of the market, although this is down from 59 per cent in September 2019.
Half of all cars sold in Europe were diesel a decade ago. That market share has now slumped to 24.8 per cent, as the echoes of the Dieselgate scandal continue to reverberate. Regional and national governments have also piled pressure on consumers and car makers to clean up local environments and reduce global carbon emissions.
Running parallel with the demise of diesel has been the growth of electric and electrified cars. The figures, from automotive data analyst Jato Dynamics, show EVs, hybrids, plug-in hybrids and mild hybrids comprised roughly 25.2 per cent of September's European registration figures.
Jato's figures reveal that 53 per cent of European registrations last month were hybrid or mild hybrid cars, with 69 per cent of all Ford Puma sales, and 59 per cent of Fiat 500 registrations, being mild hybrid variants.
Mild hybrids can effectively comprise an internal combustion-engined car with beefier starter motor and battery, amounting to a sophisticated stop-start system. More sophisticated mild hybrids utilise 48-volt systems that bring greater efficiency gains. 
While Jato's figures do not reveal the percentage of pure electric cars registered, UK data from the Society of Motor Manufacturers and Traders show that in September 31.9 per cent of new cars were electrified, with pure EVs making up just 6.7 per cent of the market. 
Regardless of how electrified vehicles are classified, however, recent research suggests that while consumers may be leading the uptake of such cars, some Government agencies are lagging behind, with just one per cent of the UK's Department for Transport's vehicles being pure EVs.
Do you own an electrified car? Let us know your experiences below...