Lotus appoints new boss
Matt Windle will replace Phil Popham as the new managing director of Lotus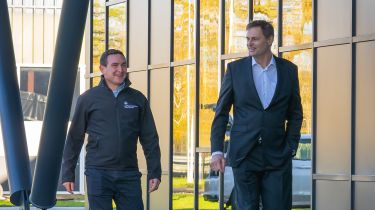 Lotus has announced that its current engineering chief Matt Windle is to become its new managing director, replacing Phil Popham.
Windle, 49, started his motor industry career with the Norfolk sports car firm in 1998, and went on to rack up stints at Caterham, Tesla and Volvo before rejoining Lotus to lead its engineering division in 2017. 
Popham has elected to stand down from his position "to pursue personal projects" but no further details have been released on his future plans. The former Jaguar Land Rover executive, who joined Lotus in 2018, will continue until March to aid the new boss's transition into his new role, although Whindle is assuming his new duties immediately.
Windle said, "It's an honour to be appointed Managing Director of Lotus. Of the many manufacturers I have worked with over the years, Lotus has been the one closest to my heart. I have a history with this company dating back more than 20 years and I really know my way around the business. The scale of the global opportunity ahead of us is both inspiring and all-consuming."
The switch comes at a key moment in Lotus's redevelopment under its owner, Chinese giant Geely. The company announced earlier this week that its three current models - Elise, Exige and Evora - will go out of production this year as it prepares to launch its all-new vehicle, codenamed Type 131.
Popham said, "Matt is an excellent fit for the senior leadership role. He has been an excellent colleague to me since I joined the company, and is a popular and very effective member of the Lotus Executive team. He's a long-standing 'Lotus Man' and I'm proud to welcome him as my successor."
Check out the latest on Lotus' all-electric Evija...