Police report rising road offences despite lockdown
New data reveals increase speeding, driving without due care and consideration and drivers crashing into parked cars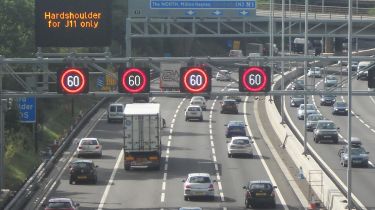 Road traffic offences such as speeding and driving without due care and consideration rose significantly last year despite lockdown, while certain insurance claims also increased, according to fresh research.
In 2020, 70 per cent of the 33 police forces responding to freedom of information requests saw a rise in driving offences compared with the previous year. Some 60 per cent reported an increase in the number of motorists charged for driving without due care and consideration, with incidents of the offence increasing by 46 per cent on average.
February was the worst month for the offence, while the highest year-on-year increase of 188 per cent was recorded by Surrey police.
Of the police forces that responded to a Freedom of Information request by the insurer Admiral, 30 per cent also reported an increase in speeding during 2020, with an average increase of 51 per cent.
West Mercia saw a 162 per cent increase in speeding between 2019 and 2020 - worse than anywhere else. Admiral's own insurance data revealed that speeding offences counted for 69 per cent of convictions added to insurance policies at renewal during 2020.
Finally, Admiral's data showed that the most common reason for an insurance claim in 2020 was hitting a parked car - this accounted for 26 per cent of claims. This is a two per cent increase compared with 2019. Previously, the most common reason for a claim was rear-end shunts, but these fell three per cent in 2020, and accounted for 24 per cent of claims.
Clare Egan, head of motor product at Admiral, warned drivers that as lockdown eases, traffic levels will rise and "as it does the risks of accidents will also rise".
"Drivers caught and charged with a motoring offence, like speeding or driving without due care and attention, may notice a difference in the price of their insurance premium," Egan added, pointing out that in serious instances, insurers "may not be able to provide cover for drivers".
Check out how speeding offences rose during lockdown...