New public electric car charger accessibility standard launched
The new guidelines from the British Standards Institute are designed to improve charger access for less able EV drivers.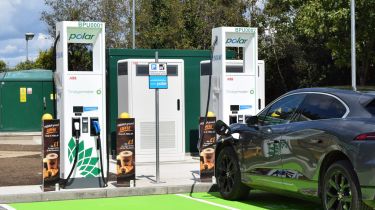 The long-awaited PAS 1899 Accessibility Standard for public electric car chargers has been launched by the British Standards Institute, and it's been significantly upgraded from the draft consultation published in April which we criticised heavily. 
As well as meeting our demands for limits to the maximum weight that users can be expected to grapple with when manipulating public EV charging cables, the new PAS 1899 also stipulates that operators of public charge points with cables exceeding the new limits must offer 'additional assistance' to less able users. This puts the onus on charge point operators to ensure they don't discriminate against less able drivers who can't use heavy cables, by routinely providing staff to assist with plugging in.
The maximum cable weight has been set at approximately 6kgs (in more technical terms the standard stipulates a maximum linear force-in-hand limit of 60 Newtons) which immediately excludes very many high-powered rapid chargers - and certainly all those above 200kW found at the most advanced charging hubs and service stations.
While compliance with PAS 1899 is not mandated by UK law, the fact that a 'best practice' standard has been agreed between the BSI and an industry steering group means public EV charge point providers who fail to comply will find it hard to defend legal actions brought on disability discrimination grounds. This should provide reassurance for the legions of less-able UK motorists who want to engage with new EV technology, but PAS 1899 also gives the UK a globally-leading framework for investment in an accessible public EV infrastructure.
"We cannot be 100 percent sure there is no other standard published or in development on the topic, but we are confident that PAS 1899 is a world-leading standard," a BSI source told Auto Express. 
The new standards for heavier charging cables are based on a piece of recent research with disabled people carried out by Designability. "This is an under-researched area where further evidence has been welcomed," the BSI tells us. "Motability continued research into the impact of cable weights on chargepoint usability during the review period and fed this into the standard. We recognise that this is an area where more information is required and we commit to reviewing and, if appropriate, updating the standard as necessary."
PAS 1899 has been co-sponsored by Motability and the government's Office for Zero Emission Vehicles. "This standard will aid providers in developing new infrastructure at pace which is fit for the future," says Barry Le Grys MBE, Chief Executive Officer at Motability."Going forward we are keen to explore ways to ensure compliance with the new standard so that electric vehicle charging can be truly accessible for all."
Scott Steedman, director-general, Standards at BSI, says: "No-one should be left behind as we transition towards a net-zero economy, and by ensuring that as many people as possible can make use of electric vehicles, we increase the UK's chances of reaching ambitious net-zero goals as well as ensuring that the transition is one that is just and inclusive."
Partnership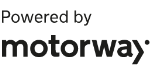 Need to sell your car?
Find your best offer from over 5,000+ dealers. It's that easy.
What do you think about the issue of accessibility at electric car charging stations? Have your say in the comments...
Auto Express Equal Access For All campaign