New Watt eCV1 electric van revealed
British firm Watt Electric Vehicle Company has revealed its new purpose-built van, and it features a central driving position
The 2023 Commercial Vehicle Show in Birmingham saw the Watt Electric Vehicle Company (WEVC) reveal its eCV1, a bespoke electric van that claims class-leading range and payload figures. The British firm currently has locations in Cornwall for research and development, and Worcester for engineering, while it has plans to set up a factory in the UK that will be capable of building 5,000 vans a year.
The eCV1 is a unique proposition, and its ground-up design incorporates the drive battery, which helps to save weight that can be handed over to the van's payload. The prototype van has been built in conjunction with electric conversion specialist Etrux, which has added a bespoke body to WEVC's chassis cab platform. That chassis cab features a unique central driving position and a cab layout that can be tailored with two passenger seats, or in any other configuration a buyer might need.
Speaking to Auto Express, WEVC CEO Neil Yates explained the thinking behind the eCV1. "The single-seat layout is designed to offer a clear view ahead, and the short front end means that there's a far smaller blind spot ahead of the van than you might get in a conventional model.
"We are focusing on building a chassis cab to which companies such as Etrux can then add bespoke bodywork. This is made from recycled aluminium and composite materials for improved sustainability, while we're focusing on whole-life costs for the vehicle that cover a working life of 20 years – more than twice the life cycle of a conventional van. During that time we would see two or three refurbishments of the base vehicle to extend its life, with a reduction in the amount of raw materials as a result." These refurbishments will take place at defined points in a vehicle's life cycle.
The eCV1's bonded-aluminium chassis contains the battery, and there's a 100kWh pack within. However, while other vehicles with such large batteries carry a weight penalty, the van's integrated battery and lightweight construction elsewhere mean that kerbweight is kept low. As a result, there's a maximum payload weight of 2.5 tonnes available, while the 3.5-tonne version - the largest one it's possible to drive on a car licence if you passed your test after 1997 - has a payload of 1,750kg, which is well ahead of the current crop of large electric vans.
As well as healthy payloads, driving range is expected to be "more than enough for a day's work", according to Yates. "We have a WLTP range of 235 miles, but we're confident that we will still be able to offer a range in excess of 200 miles in 'normal' business use," he said. Telematics systems will help manage the eCV1's life cycle and fleet efficiency, with fleet operators able to see individual vehicle health.
WEVC's plans are still at an early stage, but they are progressing, with field trials due to commence later this year. By then, a site will have been found to build the eCV1, while sales are expected to come on stream in 2025.
Partnership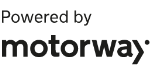 Need to sell your car?
Find your best offer from over 5,000+ dealers. It's that easy.
Now read more about the best electric vans...