The Brit List 2023: UK's top car industry execs named
The UK is not a global hub for car building, but Brits still have huge influence in the industry
The UK's car-manufacturing industry is in a major state of flux, with concerns over the effects of Brexit on the supply chain, and horse-trading over battery gigafactories. But the country's management, engineering and design skills are still clearly highly regarded within the global car industry – and that's reflected in our annual rundown of the UK's top 50 influences over the cars we buy and drive. 
The revised order includes a chopped-and-changed top 10, new entries, and evidence that Chinese brands are turning to UK expertise. It's also good to see two female UK execs within our top 10, although the higher echelons of the motor industry still badly need more diversity. The overall picture is positive, though, with lots of evidence that UK nous is still appreciated.
Scroll down to find 2023's top 10 Brit List members, along with the full list further below...
10. Cathy O'Callaghan
Vice President, Controller and Chief Financial Officer, Global Markets, Ford
Ford is undergoing unprecedented change - splitting itself into divisions that can focus on future electric powertrains, and the combustion-engined cars that can be sold in the meantime. 
Swansea-born Cathy O'Callaghan jumps into our top 10 this year because of the integral role she's playing in the new structure. In a Ford webcast in the spring to walk investors through how the divisions would report the numbers, O'Callaghan led the presentation - a sign of how highly she's rated, both by boss Jim Farley and also by Chief Financial Officer John Lawler. 
9. Adrian Mardell
Acting Chief Executive Officer, JLR
It's tricky to place Adrian Mardell, who rises 15 places this year to jump into our top 10. When JLR revealed its new branding, new name, and new 'brand pillar' structure back in April, Mardell was presented as the company's Chief Executive Officer, apparently cementing a position he'd held since the departure of Thierry Bolloré last autumn. Yet JLR has referred to him since as Acting CEO – so it's unclear if the former Chief Financial Officer is just keeping the seat warm, or if he really is JLR owner Tata's choice to lead the brands boldly into the future.
Either way, it's been a solid 12 months for Mardell himself, stepping up from CFO to take the helm of a company where he's worked for more than three decades. JLR's numbers are recovering well, the order books for key models like the Range Rover have rarely looked healthier, and Mardell is confident that the company can earn enough profits in the next couple of years to fund the necessary technical development of its electric future, while also paying down its debt burden.
8. Darren Palmer
Vice President of Global EV programs, Ford
We're finally starting to see the fruits of Darren Palmer's latest efforts at Ford, after the highly rated engineer disappeared into a skunkworks called 'Project Edison' designed to come up with an electric-only future. 
The F-150 Lightning has grabbed plenty of attention in the United States as a flagbearer for zero-emissions pick-ups (revealed, launched and delivered to customers while Tesla is still churning over its Cybertruck), while in Europe, the Explorer shows how Ford will adapt VW's MEB platform. Palmer's team still has plenty of work to do, but now that we're seeing signs, they seem positive.
7. Julian Blissett
Executive Vice President, President of GM China, General Motors
Challenging times for Julian Blissett, the man managing General Motors' brands and joint ventures in China. GM's share of the world's largest car market fell last year – down to just under 10 per cent, compared with 15 per cent in 2015. 
Partnership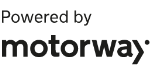 Need to sell your car?
Find your best offer from over 5,000+ dealers. It's that easy.
Earnings from the region have plummeted, too, as GM sees customers turning towards the plethora of new local arrivals. Blissett's task is to keep pushing ahead with new-model launches (more than 20 are scheduled for this year alone), while moving GM's brands further towards electrification – and hope that does the trick.
6. Alison Jones 
Senior Vice President, Global Circular Economy, Stellantis
Stellantis has a good record of promoting British female talent – witness Linda Jackson's continued success at Peugeot – and Alison Jones, formerly the group's UK boss, has been given a new division that's likely to be a major contributor to the balance sheet in years ahead. 
The Global Circular Economy division is targeted with achieving two billion Euros (£1.7bn) of annual revenues by 2030, based on remanufacturing, repairing, reusing and recycling. It's good ethical business, but also a potentially profitable one – and Stellantis chief Carlos Tavares clearly trusts Jones to deliver the goods.
5. Gerry McGovern OBE
Chief Creative Officer, JLR
A slight slip down the top five for Professor Gerry McGovern OBE, but it's almost as if we're holding our breath (again), waiting for JLR's Chief Creative Officer to deliver yet another landmark product for the company. 
We've had Defender, new Range Rover and Range Rover Sport in the past few years, but at some point in the next 12 months, McGovern is going to show the world the future of Jaguar as a pure-electric brand. McGovern's not a man short of confidence, but you feel that successfully reinventing Sir William Lyons's brand for the 21st century really would be his greatest triumph.
4. Michael Cole
President and Chief Executive Officer, Hyundai Motor Europe
West Ham securing a first major European trophy for 58 years might have been Michael Cole's highlight of the past few months, but the former Kia exec is overseeing a tremendous period of success at Hyundai's European division too. The Korean brand shifted almost 520,000 vehicles in the region last year, enough for a record market share of 4.6 per cent. 
Cleverly designed products - many zero-emissions - have helped, but you need to back that up with good customer services and manage supply levels and delivery times. Cole has clearly put in place a team that can achieve that.
3. Wayne Griffiths
President, SEAT & Cupra
He may have made his name within the Volkswagen Group at Audi, but Wayne Griffiths is doing a good job of fighting the corner for the automotive giant's Spanish brands, SEAT and, in particular, Cupra.
Griffiths, who's a fluent German speaker but isn't afraid to say "Hola" to an audience when calling for local government support in Spain, succeeded in landing one of the VW Group's gigafactories for Valencia - and, in turn, the deal to make the more affordable EVs for Cupra, VW and Skoda at the Martorell plan in Barcelona, with production due to start in around 2026.
Cupra continues to make gains across Europe in the meantime, thanks to the mix of value and premium finish offered by the likes of the Formentor and Born. And Griffiths has developed a Teflon coating strong enough to deflect all questions about the future of the SEAT brand, which doesn't appear to have any EVs in the pipeline at all.
2. Jim Rowan
President & Chief Executive Officer, Volvo Cars
His background is in tech, but Scot Jim Rowan has acclimatised remarkably quickly to life at Volvo since taking over from Hakan Samuelsson last year. Indeed, you might argue that the car industry is bending to meet the specialised knowledge of the former Dyson man, who is more comfortable than many a Chief Technical Officer when talking about battery chemistries and electric motors. 
That know-how, gleaned not only from Dyson but also a spell as COO of Blackberry, is driving Volvo's workforce, who are already motivated after flourishing under owner Geely. Rowan gave a 'tech boss' masterclass at the recent launch of the surprisingly affordable EX30, too, with a slick video that highlighted the car's size and had the boss himself shrunk to miniature to make areas like the boot look as large as aircraft hangars.
Getting the EX30 and the flagship EX90 SUVs into the hands of customers will be Rowan's challenge over the next 12 months – and thereafter, the company has plans to launch an all-new model every year until 2025. SUVs are likely to dominate the product plan, but Rowan admitted recently that the idea of an all-electric estate at least merits consideration.
1. Rory Harvey
Executive Vice President & President, North America, General Motors
It takes a pretty big promotion for someone to jump as many as six places in the Brit list, especially amid the high flyers of the top 10. But that's precisely the case with Rory Harvey, who started a new role at the head of General Motors North America on 1 June.
Harvey joined Vauxhall back in 1989, with a degree in mechanical engineering from Coventry University. He started as a sales & marketing trainee, but within five years he'd assumed control of General Motors' Masterfit service division across Europe. He'd flitter between the UK brand and the wider GM empire for much of the next two decades, but his most recent spell at home was as Chairman and Managing Director of Vauxhall. 
He took up that position after a stint at Opel, when he managed two years of growth and more than half a million sales per year. GM bigwigs decided that they wanted Harvey to stay on board, even after PSA acquired the company's European division, so Rory moved to the United States in 2018, as Vice President for Cadillac North America, looking after sales, service and marketing. He was then promoted to Global President for Cadillac in September 2020.
His new role is on another level again, as Executive Vice President Harvey leads GM's sales, service and marketing across all of its automotive brands in the US - that's GMC. Chevrolet, Buick, Cadillac, OnStar, GM Genuine Parts and AC Delco. Plus, the global bosses for Chevrolet, Buick, GMC and Cadillac report to him (including Brit List Hall of Famer Duncan Aldred, still in charge at Buick and GMC).
The new position is absolutely key for GM's future; the company is returning to Europe, but that's a small project compared with the US division, which shifted 2.23 million vehicles (a year-on-year rise of 2.25 per cent) in 2022. WIth its Chinese operations under ever-increasing threat from the local brands, GM will no doubt be tasking Harvey with firming up its domestic prowess - while also nudging it towards the electrification that many American customers are loathe to accept.
It's a delicate balancing act, but Harvey has proven himself adept at walking a fine line during more than 15 years at the sharp end of some key markets.
The Brit List 2023: top 50
| | | |
| --- | --- | --- |
| 50 | Wayne Bruce | Chief Communications and D&I Officer, Bentley Motors Ltd |
| 49 | Christian Horner | President & Chief Executive Officer, Red Bull Racing & Red Bull Technologies |
| 48 | Alan Johnston | Region Senior Vice President, Manufacturing & Supply Chain, Nissan |
| 47 | Avril Palmer-Baunack | Executive Chairman, Constellation Automotive Group |
| 46 | Mark Cameron | Global Managing Director, Defender/Discovery, JLR |
| 45 | Mike Johnstone | Vice President, Commercial, Group Lotus |
| 44 | Jon Williams | General Manager, Ford Blue |
| 43 | Duncan Tait | Chief Executive Officer, Inchcape |
| 42 | Mike Hawes | Chief Executive, Society of Motor Manufacturers and Traders |
| 41 | Matthew Weaver | Vice President, Nissan Design Europe, Nissan |
| 40 | Sue Slaughter | Director of Purchasing, Ford of Europe |
| 39 | Dave King | Senior Vice President of Engineering, Fisker |
| 38 | Simon Loasby | Head of Styling Group, Hyundai |
| 37 | Phil York | Senior Vice President, Marketing and Communications, Peugeot |
| 36 | Alex Smith | Managing Director, Volkswagen Group UK |
| 35 | Steve Marsh | Director, Global Manufacturing Operations, JLR |
| 34 | Nigel Blenkinsop | Executive Director, Quality & Customer Satisfaction, JLR |
| 33 | Geraldine Ingham | Global Managing Director, Range Rover, JLR |
| 32 | Lisa Brankin | Managing Director, Ford of Britain |
| 31 | David Moss | Senior Vice President for Research & Development, Nissan Europe |
| 30 | Marek Reichman | Executive Vice President and Chief Creative Officer, Aston Martin |
| 29 | Peter Horbury | Senior Vice President, Executive Advisor, Design, Group Lotus |
| 28 | Ian Hoban | Chief Product Strategy & Delivery Officer, Bentley Motors Ltd |
| 27 | Matt Becker | Vehicle Engineering Director, JLR |
| 26 | Tim Slatter | Head of Vehicle Programs, Ford Plus, Ford |
| 25 | Max Warburton | Advisor to the Management Board, Mercedes-Benz Group |
| 24 | Lynn Calder | CEO, Ineos Automotive |
| 23 | David McClelland | Vice President, Strategy & Chairman, Ford Credit, Ford |
| 22 | Robin Page | Director of Design, Bentley Motors |
| 21 | Mark Adams | Vice President of Design, Vauxhall/Opel |
| 20 | Matt Windle | Managing Director, Lotus |
| 19 | Jim Ratcliffe | Founder and Chief Executive Officer, Ineos Automotive |
| 18 | Peter Rawlinson | Chief Executive Officer and Chief Technical Officer, Lucid Motors |
| 17 | Paul Walsh | Executive Chairman, McLaren Group |
| 16 | Doug Lafferty | Chief Financial Officer, Aston Martin |
| 15 | Paul Willcox | Senior Vice President & Group Managing Director, Stellantis |
| 14 | Nick Collins | Executive Director, Vehicle Programmes, JLR |
| 13 | Matt Harrison | Chief Operating Officer, Toyota Motor Europe |
| 12 | Lyle Watters | Vice President & General Manager, Passenger Vehicles, China, Ford |
| 11 | Simon Humphries | Chief Branding Officer & Field General Manager, Design, Toyota |
| 10 | Cathy O'Callaghan | Vice President, Controller and Chief Financial Officer, Global Markets, Ford |
| 9 | Adrian Mardell | Acting Chief Executive Officer, JLR |
| 8 | Darren Palmer | Vice President of Global EV programs, Ford |
| 7 | Julian Blissett | Executive Vice President, President of GM China, General Motors |
| 6 | Alison Jones | Senior Vice President, Global Circular Economy, Stellantis |
| 5 | Gerry McGovern OBE | Chief Creative Officer, JLR |
| 4 | Michael Cole | President and Chief Executive Officer, Hyundai Motor Europe |
| 3 | Wayne Griffiths | President, SEAT & Cupra |
| 2 | Jim Rowan | President & Chief Executive Officer, Volvo Cars |
| 1 | Rory Harvey | Executive Vice President & President, North America, General Motors |
The Auto Express Hall of Fame
2022 - Stuart Rowley
Last year's winner retired from Ford in December. He's looking forward to "the next chapter".
2021 - Adrian Hallmark Bentley boss Hallmark continues to set records, with big sales and even wider margins in 2022.
2020 - Steven Armstrong
Armstrong stepped back from Ford at the end of last year. He's now said to be consulting for Aston Martin.
2019 - Richard Palmer 
The man who tied together the finances of FCA and PSA to make Stellantis is retiring in a few weeks.
2018 - Dunan Aldred
Former Vauxhall chief Aldred has global control of General Motors' Buick and GMC Brands.
2017 - Linda Jackson
Still rated highly by Stellantis boss Carlos Tavares, our 2017 winner is still flying high at Peugeot.
2016 - Mike Manley
Since leaving Jeep and Stellantis in 2021, Manley has been CEO of huge US car retailer AutoNation.
2015 - Alan Batey
Former boss of GM North America has recently joined board of component packaging firm Advantek.
2014 - Stephen Odell
Ex-Ford exec is involved in wood firm Accsys, and is a council member of the Univeristy of Nottingham.
2013 - Ian Roberston
BMW's sales and marketing boss retired from the German OEM in 2018.
2012 - Andy Palmer
Ex-Aston boss and Nissan Leaf pioneer has a number of positions, including one with battery firm InoBat.
Now read more about the best cars to own, as voted for by drivers like you...