Cupra Formentor review
The Cupra Formentor is a sporty coupe-SUV that has enough talent to mix it with more established, premium rivals
Find your Cupra Formentor
Offers from our trusted partners on this car and its predecessors...
Or are you looking to sell your car?
Advertisement
The Formentor is where the Cupra brand and its tribal tattoo logo come into their own. It's sleek, stylish, sporty and very well-equipped, not to mention practical enough for a family. A wide range of engines complements the excellent driving experience, while the plug-in hybrid models make a compelling case for business users.
It's not perfect – the entry-level models feel a little at odds with the brand's sporty ethos, and some of the interior trim perhaps isn't up to par, but the Cupra Formentor coupe-SUV manages to be a desirable and premium product, and it's worth a place on your shortlist if you're also looking at cars like the Mercedes GLA, BMW X2 or Peugeot 408.
About the Cupra Formentor
​​The Cupra Formentor is the first model that's exclusive to the Spanish spin-off brand, rather than being a hotted-up version of an existing SEAT. It's Cupra's first stepping stone to having its own identity, but the Formentor is still heavily influenced by other SEAT models – and the bigger Volkswagen Group empire.
That's not a bad thing for the most part, as we like the latest SEAT Leon and Volkswagen Golf. Our criticisms of the Leon are that it's not particularly exciting to look at and doesn't have a massive boot, but the Formentor addresses both of those with cool copper styling touches and a bigger SUV-ish body.
The Formentor slots between the Cupra Leon and the Cupra Ateca, and we'd argue its sleek looks suit the X-shaped Cupra badge better than the square Ateca. As mentioned above, key rivals come from upmarket manufacturers such as the Mercedes GLA, Audi Q2 and BMW X2, as well as some other coupe-SUVs launched recently like the Peugeot 408 and Renault Arakana. All trade heavily on their individual kerb appeal, so the Formentor will have its work cut out luring customers away from these established marques.
While the Cupra Ateca only comes with a range of petrol engines, the Formentor a broader spectrum of options. There are no diesels to choose from, but the ranger-topping 306bhp 2.0-litre petrol engine is joined by two plug-in hybrids, and even an entry-level 1.5-litre petrol. That means the starting price is much lower than the Cupra Ateca, and we do wonder if the 148bhp entry point dilutes the Cupra branding and positioning a little.
It is a good-value way into Cupra ownership, though, and all are great to drive and offer at least decent performance. There's plenty to like inside as well, with a digital dashboard and a 12-inch sat nav screen coming as standard. In fact, standard equipment is very generous, with all cars getting adaptive cruise control, LED lights all-round and high-beam assist, plus wireless Apple CarPlay and Android Auto.
With a much lower roofline than the Ateca, the Formentor can't match that car for headroom or boot space. The Formentor is quite long, so it's still a practical car with a decent amount of space in the back and up to 450 litres of cargo space, if you pick the right running gear.
Engines, performance and drive
The Cupra Formentor is great to drive and most versions are quick off the line
Cupra has a long back catalogue of fast, great-driving versions of the humble SEAT Leon, and the Formentor continues that theme. We initially tested it on a racetrack, where the Cupra mode pushed the 306bhp version to its firmest and fastest settings. But we soon found that the Cupra mode is best left at the track, because it's far too firm for British roads. The steering also gets heavier but doesn't have any more feel, so it actually becomes slightly less enjoyable to drive.
Partnership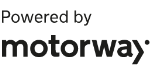 Need to sell your car?
Find your best offer from over 5,000+ dealers. It's that easy.
It's best to keep it in the less hardcore driving modes, where the Formentor rides very well on the road. The Cupra mode feels like it's trying a little too hard, but the Normal mode is just right. The lighter steering helps the car's agile feel. You barely notice that the car rides higher than the Cupra Leon.
All models benefit from this sweet steering set-up, so you can enjoy the driving experience regardless of whether you want to prioritise performance or fuel economy. There's very little body roll and lots of grip, and the grip is improved further in the four-wheel drive models. Adding the 4DRIVE all-wheel drive system doesn't turn the Formentor into an off-road champion, but adds a feeling of security with its additional traction in wintry driving conditions. It's standard on the 306bhp petrol engines, but isn't available optionally on other engines.
The cheapest version is the only one that comes with a manual gearbox, although a seven-speed DSG automatic can be added. That auto 'box is the sole option on all the other petrol engines, while the hybrids get a slightly older six-speed automatic. While a six-speed manual would likely improve engagement on the faster models, the DSG gearbox is pretty good. The changes are slick at higher speeds, and you don't get much jerkiness at low speeds.
0-62mph acceleration and top speed
The Formentor has some of the more powerful engines from the SEAT line-up, so there's not a slow version in the range. A 1.5-litre petrol with 148bhp kicks off proceedings, and it should have plenty of performance for most buyers. However, we think its 0-62mph time of 8.9 seconds doesn't sit quite right with the Cupra brand's athletic ethos. Luckily, there are punchier options – if you can afford them.
With the 187bhp and 242bhp 2.0-litre petrol engines having been dropped from the range, performance fans need to look at the range-topping 306bhp engine, which is familiar to a number of hot VW Group products such as the Volkswagen T-Roc R and Audi S3. Thanks to standard-fit four-wheel drive and 400Nm of torque, the 0-62mph dash is dispatched in just 4.9 seconds, with a top speed of 155mph.
There are also two plug-in hybrid versions if you want to enjoy performance and lower running costs. These offer 201bhp or 242bhp, and complete the 0-62mph benchmark in 7.8 seconds and seven seconds flat, respectively. They don't sound particularly inspiring when you're accelerating hard, although choosing Cupra mode will pipe in an artificial five-cylinder engine noise played through the speakers.
It's worth noting that the Formentor range is split in two. The V1 and V2 trim levels come with a choice of the 148bhp petrol, and the lower-powered hybrid. VZ versions – short for 'veloz', meaning fast in Spanish – can be ordered with the more powerful plug-in hybrid powertrains and the full-fat 306bhp engine.
MPG, CO2 and running costs
A wide range of engines means the Cupra Formentor doesn't have to be expensive to run
​Cupras used to be the souped-up versions of SEAT's models, and, as a result, were offered with one powerful petrol engine. Now that Cupra is a standalone brand, the engine range is much wider, and electrified options have been added as Cupra kicks off its transition to an electric-only brand. As such, the Cupra lettering on the boot lid no longer has to mean that the car is costly to run.
Picking the 306bhp petrol engine will bring fairly chunky running costs, however. This is a classic high-performance petrol, with four-wheel drive and an automatic gearbox, and up to 33.2mpg is the predictable outcome – although be prepared for your consumption readout to drop into the teens with fast driving. It occupies the highest 37 per cent Benefit-in-Kind (BiK) bracket because it puts out at least 192g/km of CO2, although that's pretty similar to its main rivals, so par for the course if you're looking at a petrol SUV with this much power.
The entry-level TSI 150 engine offers very acceptable efficiency. It returns 44.8mpg and 143g/km of CO2, which means it'll be affordable to run for private buyers and out of the top Benefit-in-Kind (BiK) tax band for company-car drivers.
Business users will be far better off with either of the plug-in hybrids. CO2 emissions of 27-33g/km mean that BiK liability will be around a third as much as the petrol versions.
Electric range, battery life and charging
Both the 201bhp and 242bhp plug-in hybrid Formentors use a 12.8kWh battery that's a similar size to a Peugeot 408 PHEV's, but the Cupra's pure-electric driving range of 34 miles is shorter, and its CO2 emissions of 29g/km are higher. As a result, The Cupra Formentor e-Hybrid sits in the more costly 12 per cent BiK bracket, while the 408 attracts an 8 per cent rate.
With a maximum charging speed of 3.6kW, fully recharging the 12.8kWh in the Formentor e-Hybrid will take just over three and a half hours using a home wallbox capable of that said or faster, while a three-pin socket will do the same job in about five hours.
Insurance groups
Insurance shouldn't be too expensive for the Cupra Formentor, with the 148bhp engine slotting into group 19 out of 50. Other V1 and V2 models occupy groups 24-25, while even the more powerful plug-in hybrid VZ versions sit in group 26. Unsurprisingly, the highest group belongs to the 306bhp petrol (group 33), but that's a lot lower than the BMW X2 M35i (group 42).
You can get personalised car insurance quotes fast with our comparison tool powered by Quotezone…
Depreciation
Our latest data suggests that the Formentor will retain between 54 and 57 per cent of its value after three years/36,000 miles.
To get an accurate valuation on a specific model check out our valuation tool...
Interior, design and technology
The Cupra Formentor has a very nice interior, even if a little too much is shared with the cheaper SEAT Leon
​The Cupra Formentor is a sharp-looking crossover that's bound to turn heads – especially with the copper wheels on top-spec VZ3 models. The body creases are defined, and there are sharp LED lights at each end. But despite Cupra being a standalone brand these days, there are still crystal-clear links to SEAT. The headlights and grille both come from the SEAT Leon, and even the two cars' side profiles are strikingly similar. 
We'd like a little more differentiation between the 'V' and more powerful 'VZ' trim levels – the VZ versions feature a subtle diffuser between the exhausts, but besides that, they're identical.
In terms of pricing, the top-of-the-range Formentor steps on the toes of the Cupra Ateca, but the Formentor looks a lot sleeker in comparison. Inside, the difference is even clearer, as the Formentor has a much more modern and stylish interior than the Ateca. A huge 12-inch touchscreen is perched on top of the dashboard, and most of the climate controls have been migrated onto the screen to give a cleaner look, much to the detriment of usability.
There's also a digital instrument cluster that comes as standard, plus a steering wheel with copper detailing and a carbon fibre-effect centre. The dashboard does enough to lift it above a standard SEAT, and it feels both premium and sporty. Look down, and you'll see a lot of familiar switchgear and the stubby gearlever out of the latest Volkswagen Golf, but overall the interior still feels quite special. Some cheaper plastics lower down that don't quite cut the mustard in a £40,000 car, but not half as many as you'd find in the Volkswagen T-Roc R.
Besides the screens, a lot of other equipment is included as standard too – such as keyless entry and start, rain-sensing wipers and 18-inch alloy wheels; DSG-equipped cars also get a heated steering wheel. V2 adds bigger wheels, leather upholstery (heated Nappa bucket seats in the front) and a reversing camera.
Alongside more powerful engines, VZ versions feature dynamic chassis control, drive mode selection, sports suspension, and a powered tailgate. VZ2 adds more safety kit, while the VZ3 version brings Brembo brakes.
Sat-nav, stereo and infotainment
Impressively, the 12-inch infotainment display comes on every Formentor. The system is simple to use, and the way the buttons pop up when you move your hand close to the screen is neat and leaves the screen uncluttered when not in use. Compared to the set-up in the Peugeot 408, it's set closer to the front seats, so it's easier to reach. However, the screen resolution isn't quite as sharp as the 408's.
There are plenty of other frustrations, which isn't surprising for a Volkswagen Group infotainment system. The home screen is split into three – for navigation, audio and phone – but you can't simply touch one of these for access; you need to use one of the small shortcut buttons beneath. 
The climate controls are infuriating, too. They aren't illuminated and are, therefore, hard to see at night. You can also access the climate controls via a strip across the top of the touchscreen. There are some useful shortcuts on the climate control page, such as a setting to warm your feet, and another to cool the cabin, but we still prefer physical buttons to make things easier to adjust on the move.
Wireless Apple CarPlay and Android Auto smartphone connectivity are both standard thankfully, so you can bypass Cupra's software for the most part. You also get four USB-C ports (two front and two rear), six speakers, Bluetooth, DAB radio and digital driver's display as standard.
Practicality, comfort and boot space
The Cupra Formentor is decently spacious, but not class-leading
You certainly get much more space in the Cupra Ateca than the Cupra Formentor, which trades some of the Ateca's practicality for a sportier look. Legroom is good and headroom is perfectly fine, and the standard petrol models have a decent-sized boot – but the plug-in hybrids lose a bit of luggage space as the batteries are located under the boot floor.
Size
The Formentor is 4,450mm long, 1,839mm wide (excluding mirrors) and 1,511mm tall, which means it's not as long or as wide as a Peugeot 408, but it is slightly taller. The Formentor is a tad longer than the Cupra Ateca, though.  
Leg room, head room and passenger space
The Formentor measures a little longer than the Ateca, so there's a bit more legroom in the rear seats of the Formentor, and headroom is good, too. So, despite the coupe-style roofline, the Formentor isn't completely impractical. It'll be spacious enough for most people, with only the tallest brushing up against the headliner. Even with the chunky front seats, it doesn't feel too claustrophobic in the back. Should you want the interior to feel even more airy, a panoramic sunroof costs around £1,500 – although that will have an impact on head room.
Boot
Boot capacity is a mixed bag with the Formentor. Two-wheel-drive petrol models feature a generous 450-litre capacity, which is already 86 litres less than you get in a Peugeot 408, but adding four-wheel drive reduces the Cupra's boot capacity by a further 30 litres. Four-wheel-drive models still have a slightly bigger boot than the Cupra Leon or Volkswagen Golf GTI, though.
The plug-in hybrid Formentors, meanwhile, have just 345 litres of boot space, which isn't particularly impressive for a car of this size, and again, it's less than you get in a Peugeot 408 PHEV.
Towing
Up a 12 per cent gradient, the Formentor can tow a braked trailer weighing between 1,500-2,000kg, depending on the engine you pick. The most powerful engine offers the biggest towing capacity in the range. Having a towbar installed costs about £800.
Reliability and Safety
Cupra Formentor owners should be reassured by a five-star safety rating and the tried and test running gear
While we don't have any data from our Driver Power ownership satisfaction survey on what the Formentor is like to live with, the number of shared parts it uses means that problems should be few and far between – and fixes should be fairly hassle-free if issues do occur. Parent brand SEAT will want to improve on its 2023 position in the manufacturer ratings, however, with customers voting it into 23rd position (out of 32 brands).
Safety shouldn't be a concern either, because the Formentor received the full five-star crash safety rating from Euro NCAP. Its 93 per cent score for adult occupant protection and 88 per cent for child passenger protection are particularly impressive, while the Formentor's 68 per cent score for vulnerable road users isn't the best, but that may be due to a lot of safety features being optional.
Standard equipment includes auto high-beam assist, collision warning and emergency braking, a driver alert system and lane-keeping assistance. VZ1 models also get blind-spot monitoring and lane-change assist, while the other VZ cars come with the Safety and Driving Pack XL. This adds emergency brake assist, meaning the car can bring itself to a safe stop in an emergency situation. The pack, including all the available safety features, can be added to V1 and V2 models for just under £600. A space-saver spare wheel is a £120 option on these two trim levels.
Warranty
Like most VW Group products, the Cupra Formentor features a three-year/60,000-mile warranty. Nearly all its rivals offer similar cover, although some competitors don't have a mileage limit. Extended warranties for four years/75,000 miles or five years/90,000 miles are also available.
Servicing
Cupra's two-year servicing plan seems reasonable at around £400, and you can pay that upfront or in monthly instalments. Spread over two years, you'll pay just over £17 a month.
For an alternative review of the Cupra Formentor, visit our sister site carbuyer.co.uk...